It's Time
September 21, 2009
Fall is coming, and the summer will end soon. But for now, we're together. The leaves begin to fall, and I start counting the days we have left. Too few, I'm afraid. I thought this would last forever. With the sun overhead, we talked and smiled and laughed...but now we've changed. It's no longer summer. It's time.
I wish it would stay, that you wouldn't grow as cold as the winter winds begin to blow. Your mood's like the seasons, and it's fine when it's sunny. But spring is rainy, and winter, you're cold. Our love follows your mood. The summer is ending. It's time.
Time for what? Time will tell. Are we headed for a fork in the road? Will we soon part ways? No one knows right now. But now we are together. Let's enjoy it while we can. We still smile, but our laughter has disappeared. Where are you beneath this winter coat? Why are you so cold? The summer has ended. It's time.
Let's pretend it's summer; we'll live by the beach. Go somewhere where it's warm year-round. Then maybe it'll last. We won't have to suffer the seasons. Our summer will never end. But we're nowhere near the beach. And the summer has ended. Fall is here, and winter is coming. I can feel it. I can see it in the distance, as you distance yourself. And I don't want to accept it. But it's time.
Our time is here. Winter has come. You're so cold, like death or ice. I touch your hand, but you draw it away from me. Yes, it's time. We knew it wouldn't last forever. Then you look into my eyes, and your blue eyes tell me everything left unsaid. Ice blue, like a frozen lake in the middle of winter. There's no warmth there. It's time. Time for things to freeze between us. But ice melts, and summer comes again, making everything new. That's when we'll be together again. Summer is our time. It will always be ours.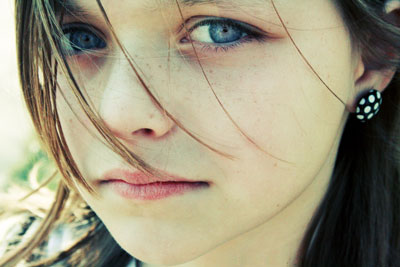 © Felicia R., Arlington Heights, IL