Sunsets
September 21, 2009
My dark blue eyes swept over the letter once again, checking for any signs of falseness. I paused at the word love. Tracing the block lettering, I realized that there are many ways to show love. Moving away wasn't one of those reasons.

I glanced up onto the beach. One lone silhouette of a boy in his late teens stood at the water's edge. I slowly walked up to him. Without making a sound I glanced up at his profile.

His shaggy brown hair fell in front of his eyes and his square jaw had a hint of stubble shadowing his mouth. He looked down at me and the corners of his mouth hitched up.

"I knew you would come." His voice was hoarse as if he had been yelling all day. "You always do." I reached for his hand and he took it, squeezing gently. I forced a smile at him.

"I love you," I spoke, my voice breaking on the last word. He laughed; it was a low sad sound, unusual for him.

"As I love you." Using his free hand, he stroked my cheek. I pressed my face into it breathing in his scent. He smelled lightly of soap and had on a hint of the cologne I bought him for his birthday.

"Then stay," I pleaded. He frowned as if he were asked a difficult question.

"You know I can't."

"Then stay here with me tonight," I argued holding tighter onto him. He hesitated and then nodded. He sat down, pulling me with him. Cradling me in his arms, he started to stroke my windblown hair. I closed my eyes; I was hoping that time would stop right there.

"I leave tomorrow morning," he said to the air in front of him. I let a few tears trail down my face without speaking. For if I did, I knew I would weep. "Megan, look up." I obeyed and he turned my face to the source of the dimming light. The sunset's vibrant oranges, yellows, and reds painted the sky. I sighed, realizing that this was the last sunset I would spend with him. Reluctantly, I turned back to him.

"Don't let me go," I murmured before turning back to the sunset.

"I won't," he answered, but as he said those words we both knew they weren't true. I took them to heart anyways. Tears started streaming down my cheeks and I let out a sob. Shawn held me tighter and I could feel his own tears falling into my hair. The sunset colors were turning into blackness and I could make out a few stars in the sky. The day was ending and so were our lives together.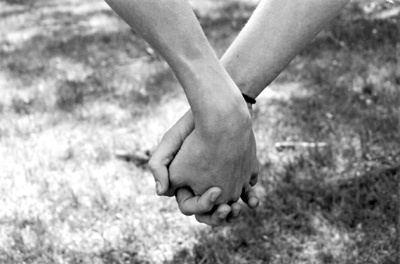 © Alexa T., Pompton Plains, NJ