Only time will tell, My Blue Eyed Boy
September 21, 2009
Late one afternoon, working a summer job at the local little league fields... it was a movie moment that I thought only occured in movies. I looked up at a blue eyed boy who was staring back at me. Time Froze. We exchanged looks as if we were both saying "What are you looking at!"
It was an odd look but he was so captivating.
Time blurred back into reality and I absent mindedly handed a woman change for her admission fee and he walked on by.
I did not see him for a while after this time frosen moment and strangly enough I found this blue eyed boy lingering around my thoughts quite often.
Summer rocked on and as the little league was drawing to an end I had made an advancment and was now working in the consession stand where we sold drinks and snacks to the players. It was a slow day. Not Many People.
I was texting away on my phone and as soon as I could feel the blue eyes looking at me I looked up to see the very same captivating boy. This time I noticed his long black swishy hair. It glistened just as his eyes did. Time Froze. He glared at me. I glared back. The look was diffrent. Not snotty or weird as before but his look was filled with curiousity and almost interest. Butterflies Arose.
Summer came to an end and school started back. I was still thinking about the blue eyed boy.
Firt day of school is always busy. You see all the familiar faces but you have yet to see the new ones. Second day the dust settles and you begin to learn your routine and you befriend all the old friends in your homeroom along with a few others. Third Day.
You notice the younger newbies and the older boys you think you will never have a chance with.
I began to walk to first break one day scanning the bustled hallways for my best friend. Time Froze. Standing at his locker about ten spaces from me; he was leaned against his locker. My blue eyed boy. I caught his glare but I found out from where his locker was he was a senior. I just kept walking past him feeling his blue eyes watch me as I past. it seemed forever but I finally reached my bottom locker and slid my books to the back. I side glanced to make sure he was not still staring at me like a hawk. He had already looked away. I continued to secretly stare. Blue eyes, Dark black hair, stocky build, tattoo on his left fore arm. I have always been a sucker for the bad boys.
The bell ring. It startled me badly. Everyone cleared the hallway.
I found the rest of the day seemd to go by rather slow. I found my thoughts revolving around this boy I only knew four things about. Blue eyes, long dark hair, stocky build, tattoo.
Finally seventh period rolled around. Last period of the day. I walk into government and econimics class.Time Froze.Sitting on the third row second seat sat my Blue Eyed Boy.
Today was my lucky day.For once alphabetical order done me a favor. His seat first. Then Mine.


The beggining of a year long relationship with the baddest, most beautiful boy I will ever meet.
He was bad. Gang related. Filled with weekend druckeness. Parties he will never remember. You name it he has done it.

As for me.Good girl. Church go-er. Family oriented.Little Prayer girl.

Opposites attract.
I spent one of the most unforrgetable years of my life with this boy. Praying to God to watch out for me and him both. Things were great. I loved my little Blue Eyed Boy.
Time is a great healer as we all know but it is also a great destroyer. After a year of solid partying, selling and marketing drugs, and alcohol it is bound to ruin anyone. He was a victim of addiction. So was I. His addiction=DRUGS. My addiction= LOVE. He promised he would change. He never did.
One night my mother came to me. Informed me that my Blue Eyed Boy was now in jail. Public intoxication. Time Froze. By heart broke. I cried. I morned and grieved and done everything in my power to try to change it. There was nothing I could do. My relationship with my Blue Eyed Boy...Ended. All because Xnax and Vodka and a car don't mix. He called me from the county jail. He said "This is your blue eyed boy!" I hung up the phone.
Not knowing I made one of the hardest decision of my life. I said goodbye to the one I loved. Time seemed to stop, just like my heart.
The healing proccess is brutal, difficult and hard. Not a day goes by I dont think of him. Its been a while now. I still hurt. My mind has healed but my heart has yet to recover. Time froze my life, destroyed it, and is now begining to mend it. I don't know if I will love another like I did him...just like everything else...only time will tell.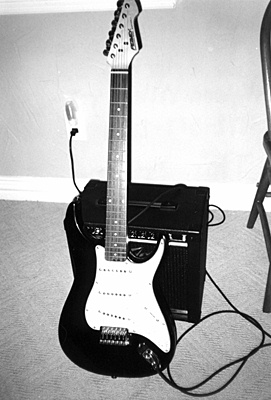 © Adam B., Highland Village, TX