"Memoir of Nothingness"
September 14, 2009
I see this simple scene and a whole new scene unfolds in my mind-a past scene, a product of my memory. A scene in which two of these empty chairs are occupied,by him and I. I eat my angel hair pasta and sauce, only tasting a hint of tomato as I chew, too lost in his eyes to really notice the flavors of this savory dish.
I continue to my salad, tasting nothing but a slightly metallic taste as the fork is emptied of it's burden. I am too busy making sure my hand is eligable for holding.
The wine is just a bit too potent for ignoring, I feel it burn slightly as it goes down my throat. However I am so caught up in his eyes I neither notice nor care.
A dinner made special not by the food but by the company. Food wasted, but well wasted, and I would gladly waste it all again for a night so special.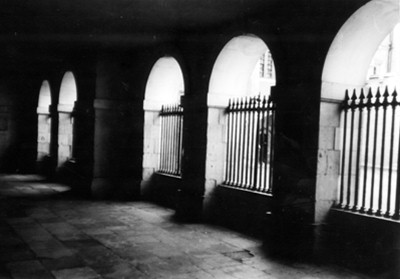 © Hadley B., Marblehead, MA