The UNperfect Summer
October 3, 2009
"Oh, I didn't see you there. How was the rest of your summer?"
"Fine no thanks to you."
"Ah come on Tiff I thought you forgave me for that. It was only a huge misunderstanding. I want to go back to where we were before this summer."
"Oh give me a break. A huge misunderstanding? I told you I love you and you say 'I want to see other people.'"
"You know what? I just relized why I wanted to see other people you were just a big baby, and that's all you'll ever be."
"Fine have it your way you big fat jerk."
That was the first time I've talked to him sice this summer. Where it all went wrong.
I made the dummest mistake of my life that summer. I invited him to go to Cancoon Mexico with my family and me.
We spent the whole vacation walking the beaches, talking, shopping,and exploring. It was perfect. Our one year aniversery was comeing up soon so i thought I would do something special for him. So one day I made sure he went fishing with my dad, and my mom and me went into town so I could buy a brand new dress. I think I spent a whole months worth of money I got from babysitting the Tunner twins,(and if you have ever met the Turnner twins you know how I feel) so i mad sure it was PERFECT. So when James got back to our room I told him to dress nicely and meet me in the lobby at 7.
When he met me in the lobby he looked wonderful. I wish I could have freezed that moment right there. We went to the beach where he saw one of the picnick tables covered with a table cloth and candles. I made his favoite dinner.
He leaned over and kissed me and said, "This is all perfect, but why did you go to all that trouble?"
I kiss him back and reply "Because this is exactly the time of day when you first asked me out one year ago."
"I completly forgot about that I'm so sorry I didn't get you a gift."
"No worries I have something to tell you anyways."
"That's funny I have something to tell you too. But I want you to go first."
"Well we've been dating for a year now, and we know everything there is to know about eachother. So I'm just going to say it."
"What is it? Please tell me I'm dieing to know."
"I love you James Wrigly. There I said it. I love you."
As his jaw basicaly drops to the sand he starts to look uncomfotable, as if I were a total strager he just met say that they love him. He clears his throught and the turns to me with a serious face and goes "Wow, I did not expect that."
I get curious and then I can't help my self,"What was it that you wanted to tell me then?"
He lookes like a puppy going to his master after he knows he did something wrong. With his eyes getting bigger by the second I can see tears forming in his eyes and for no reason I feel them forming in mine too.
Then he fianly breaks the silence and says to me right then and there as if it were the only thing he could say, which it wasn't,"I think we should see other people."
He said so fast I asked him to repeat that. He does slower this time. That was the moment that I thought would never come for us we had been together so long and now this.
"How could you. I just told you I loved you and... and," I couldn't finish my sentence. It felt like 100 boyscouts where tying knots in my throught. I couldn't stay there one more second so I take off running.
He calls after me "Wait Tiff I'm sorry I didn't mean it."
I didn't answer him. I run into the hotel room balling my eyes out. In a teny tiny way I was happy. Happy because tonight was our last night here.
Shen we were boarding the plane I could tell that he was going to say something but then he really thought about it and stoped. I made sure he sat at least three rows away from me.
When we landed his mom came and picked him up. Not asking any questoins. Probably because he already called her.
Theat was the last time I have seen James Wrighly since the incidence that just happend. I hope to never see him again.
It was the unperfect summer for sure.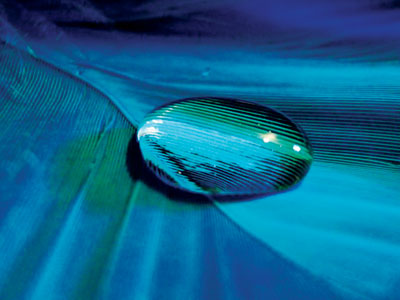 © Hui Y., Potsdam, NY