Fading away Part 1
October 17, 2009
I was sure you wouldn't appear again. I loved you for so long, yet you let me down, you knew I liked you. But, you just ignored the fact. You ignored my heart as it cried out. You ignored the rip that was obviously between you and me. I pushed you out. I tried so hard to block you out from my brain. I tried everything. I tried pretending that I loved someone else. That was just my facade. A mask. A dark shadow that obscured everyone's view of me. I was too afraid. I was scared you would disapprove. But, you liked me. When, I would have rather been friends. I tried to erase your face, your eyes, your hair. Then, I finally just gave up. I was tired of waiting.

Then, I found this other guy. That I was really great friends with. But, he showed other feelings. I was struck with confusion. It struck me hard. It struck me like a sharp, piercing shard of glass.

I realized I had to choose between 2 boys. My love, who never felt the same way as me, or my best friend. Who showed that he liked me. I wasn't sure if I felt the same way. I couldn't decide. My mind was just a place filled with never-said words and decisions. I only knew one thing.

I wanted to forget you. I had not seen you for while. I never really acknowledged you. I just kept living my undamaged life. But, it was damaged. I just refused to see it that way. I laughed and smiled and went about my normal life when I saw you. I tried. SO HARD. You can get over some girl, so easily! Every week, your with someone else. I am tired of it! I just get pushed away, every time I even get close to you!!!! But, it's no use. I still love you. I try to hide my smile when I saw you laugh. I tried to hide my tears when I saw you walk with her. I tried to hide my loud sobs as I saw you holding hands with her. I tried to hide my excitement as I saw you approach me. I tried to hide my disappointment as you disappeared. You slowly faded away. There is nothing you can say now. There is nothing you can do to change anything. You broke me once and I picked myself up and kept me head held high. Your so far away now....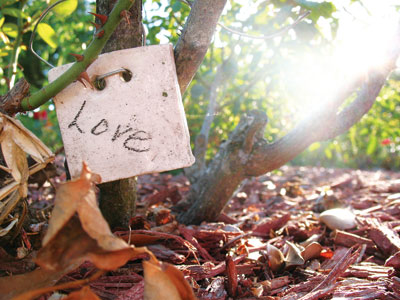 © Danielle L., League City, TX