A rose
October 17, 2009
"It seems like every time I've felt a rose, I have only felt the thorns." This is true. Every time, I fall in love with someone. They never feel the same way. It is always the same story, "I'm sorry, I am in love with someone else." Well, REALLY??? Are you REALLY in love with someone else???? Last time I saw you, you were looking straight through me. You were looking at her. Well, it's time to wake up. She already has a boyfriend. Believe me, I know how hard it is to get over someone. I have been through the whole thing. But, I truly love you. Please, say you love me back. I have thought about writing you a note and sticking it in your locker. But, every time I get to the part where it says, 'I love you,' I crinkle up the paper and throw it away. I can't tell you how I feel because you just don't understand.

You are just like the rest of them. Well, you weren't. You weren't always like every other one of the boys. You used to be sweet, understanding and sensitive. But now, your friends have sucked you into their group. Now, you are just like them. You are a jerk. You have changed so much. I have watched you through the years, change into a completely different guy. You are not the person I grew to love. You are not the guy that would have turned my best friend down. Who are you? I have no idea anymore. So, all I ask, is that you leave my best friend alone. She is pretending she doesn't care that you said, 'no.' That one word changed a lot of things. For one it changed the way I saw you. I saw you as a sweet yet innocent guy, but now there is only one way to describe you. JERK. That is the word I would use now. You could have avoided that path the whole time, but just when I thought you would never turn there, the girl of your so-called 'dreams' went down there. So, of course, in movies the princes always run after the princesses. The guys always run after the girls. The girls run away. So it was obvious that you would follow in that pattern. But, now, I just need you to do one thing. Let my best friend be!!!! She doesn't need you! Why should she? Everyone says, "Come on. You need to calm down. You need to rethink this," to my best friend. But, I do not think that she needs to calm down. She already is doing a great job of showing, on the outside, that she doesn't care. That is all that she can do right now, because you pushed her down so hard. So, please, before you go live the rest of your life, please, just leave us alone. Leave all of my friends alone. Leave everyone who ever loved you ALONE. GO! DO WHAT YOU THINK IS
RIGHT. Whenever, you do that though, I must always have a different definition of , 'right.' Please, just do this. I need you to do this. We all have rights to live a life unharmed or undamaged. But, you have already done all of that. So, for now....
I guess this is goodbye.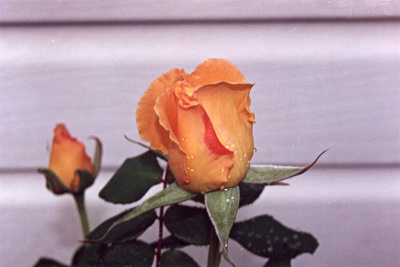 © Jamie U., West Hempstead, NY