Lost part 1
December 7, 2009
My boyfriend, Kevin, gracefully approaches me and smiles my favorite smile. He flips his hair out of his eyes and kisses me. Our lips part and I melt into his arms and cry. My tears roll down my face and trace the outline of my lips. He inhales the scent of my conditioned hair. He suddenly hears my muffled sobs.

"What's wrong?" He asks in a concerned tone. I just keep crying. I have no desire to stop the salty tears from dropping. He stands there speechless, patting my back and comforting me. Everyone stares at me and I can hear the hushed whispers of the "Gossip Girls." The "Gossip Girls" in our school know EVERYTHING. If someone's zit pops they have to know about it. They know about all the break ups and all the couples. I feel so grateful to be embraced in Kevin's warm hold. I wrap my arms around his neck and I cry more. His friends pass by us in the hall. I smile as they ruffle Kevin's hair and give him a 'thumbs-up.' Even throughout the smile though, my lips are still quivering. The bell rings and he unwraps my arms from around his neck and holds one in his hand. I am still crying but I try to cover it up with a fake smile. Our classrooms creep forward and soon they are right in front of us. He whispers, "Tell me at lunch." He loosens his hand from my tight grip, kisses my forehead and slowly walks away into his class. I take a deep breath and step into the brightly lit classroom. Mrs. Walker says, "Lauren, why are you so late? 10 minutes late! Detention-after school-2:20."

"Okay..." I glumly sit down in my chair. My cheeks are tear-stained and red. Brian gives me a questioning glance but I shake my head. I look longingly at the clock. 58 more minutes, somehow I will survive. Mrs. Walker starts to speak very quickly and I can't keep up. I doodle on my notebook paper half the time and the other half, I catch Mrs. Walker's words and take notes. The class finally ends and I sprint out the door. I dash to my locker, do my combination and grab my lunch. My class walks down to lunch and I search for you. "Kevin?" I screech. Kevin comes up to me and hugs me.

"Okay, you have to tell me now," He states.

"You have to come up with me then." I grab his hand and I run up the stairs to my locker. I lean against it and he presses his hands on either sides of my face. I lay one of my hands against the cold metal.

"Dan said he loved me." I cry.

"What?"

"And now he is gone! Forever! He moved to Vermont and he is never coming back. This is all my fault, I told him I loved him, but as a brother. I told him the only one I would ever love is you, Kevin, you. Now my best friend is gone! We have been best friends since kindergarten! He told me that his mom was getting back together with his dad. He said he could convince them to let him stay but his mom really wanted to move up to his dad's house in Vermont. Then, I told him, I only loved you. He looked heart-broken and I grabbed his hand and hugged him. I pleaded, 'Please don't go. Don't leave me. Please.....' He shook his head and answered, 'I can't stay here. You were my only chance, my only reason, to stay here and you love Kevin. I need to leave,' and then he let go of my hand and opened the door into the coldness. He waved goodbye and closed the door. I fell hard against the wall and dropped all of my binders. No one was near to help me up so I ran to you. I don't care what happens to me. I need Dan. I need him. He was the one who helped me through my crushes, my tears, my stitches and my falls. I miss him. I need to follow him! I am going to Vermont."

Kevin's restraining grip on me kept me from running.

"Let go!" I yelped.

"No," you mumbled, "I can't lose you..."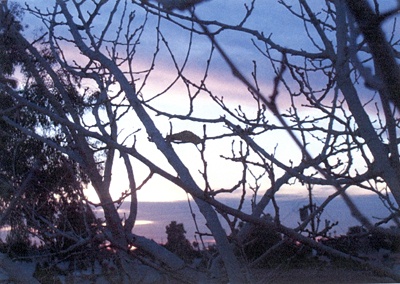 © Delia R.,Phoenix, AZ