Memories
November 27, 2009
When he held me I was happy.
When he kissed me I was jubilant. When he died I was devastated.
His death came unexpectedly and was completely heartbreaking. He was a great boyfriend with the dreamiest green eyes and the best black curls in the universe. He was very caring and he knew exactly what to tell me when I was down.
Now, however, he's gone and the only thing that can comfort me are his memories.
The way his eyes lit up when he saw me, his carefree smile, his addictive laugh... everything. Why, you could probably say I was going a tad crazy, but honestly?
I'm remebering the best time of my life.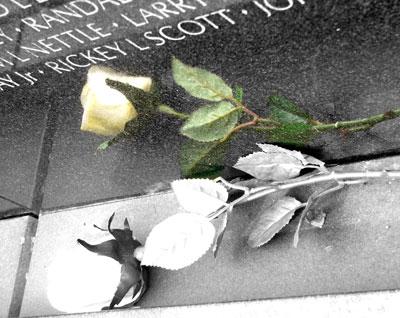 © Kimber E., Yorktown, VA