Lost part 3
January 3, 2010
The figure sped up too, sprinting throughout the trees. I took off my flip-flops and ran in my bare feet. Suddenly, a burst of speed ran through me. It felt as though my feet were on fire. Now nothing could stop me. I raced through the trees and I was 30 feet behind the figure when I tripped. I was so close to finding out the identity of this mysterious person. My legs gave out and I was laying against the cold, frozen ground. I pulled myself up slowly, wiped the dirt off my jeans and kept going. I had to. I kept running and running.

The figure looked back at me. I looked into his eyes and I knew who it was. I felt so relieved and along I had been wishing that it was going to be this person. I shouted, "Dan!"

He just stood there staring at me and I ran up to him. I came up to him and spread my arms apart. I was about to hug him when he pushed me away with his hand.

"What do you feel bad for me, Lauren? Is that it?"

"No, Dan, I realized something I should have realized a long time ago. I love Kevin…"

"You told me, so if you just want to make me feel…"

" as a friend! You are the one I love! I love you! It's you! Please, forgive me."

With that his hand that was pushing me away dropped and I ran up to him and hugged him. I could tell he was questioning whether to hug me back or not, but his heart got the better of him and he hugged me.

He started to talk. "Lauren, I missed you so much! I could never live without you… I…"

I put a finger to his lips and said, " I know and just to prove to you that you are the one I love…."

I kissed him. I gently lay my lips upon his and he kissed me back. He brushed my hair out of my face and I ran my fingers through his. We both came up for air and I whispered, "I love you."

"I love you too, I've always loved you. Always, Lauren."
Now, I don't care if I ever go back to my old school, my old friends, my old house, all that really matters is Dan. And our life together.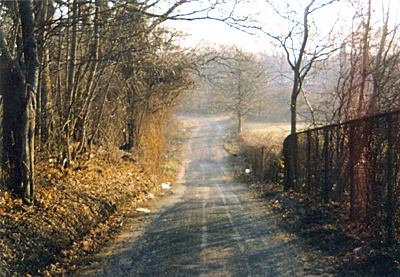 © Cameron C., Milford, CT