Hollywooder: Part One
January 28, 2010
Each thick tear that rolled down to her chin felt like a cut from a cold, slender knife. I wanted to run over to her and hold her in my arms, but, at that moment, even the dirt on my shoes was worthier of wrapping itself around her.

"Ever since that ghostly looking man came to take you to Hollywood you-you haven't been the same." Collie's voice sounded as if it was being held at the top of her throat.

The ghostly looking man had come to the Kimballs' wedding, for which I was singing. Dressed in an ash-colored suit— the coat outlined by black silk— he walked up to me and with a stone-carved expression said: "Call me if you are interested in getting an agent, I'll only be in town for a couple more days." He handed me a small business card and walked away.

After that night everything moved like blurry picture around me- fast and uncertain. Before I knew it I was standing in the L.A. Airport, ready to head back home and with a record deal in the bag.

Now, standing five feet from her and her wet, lemon-shaped eyes, I realized I had, indeed, changed, though I was not sure how. I guessed it was the bitter arrogance constantly slipping off the tip of my tongue. I learned it from Kevin, the ghostly looking man who now played the role of my egotistical agent. His proud ways had sneaked into my own without me even noticing.

"Owen, what have you become?" She shook with uncontrollable sobs and I thought of an answer— the answer.

"A Hollywooder." I said after much thinking. Many times before, I had used the nonexistent word, Hollywooder, to mock the red-carpet stars and their snobby ways of walking, talking, breathing, and laughing. After a moment of introspective reflection, I found myself fitting in my own definition of Hollywooder, something I had hoped never to become if I ever stepped on the sunny California.

Her sobbing came to a halt and a quiet pause filled the air.
"A what?" She asked.
I shook my head. "Nothing." I said and headed for the door.
"Wait!" Collie, abruptly, begged in a high-pitched yell.
I turned around with teary eyes. An inch of hope arose inside me, an idealistic idea that she would spread her arms wide open and would ask me to come to her; I would take her in my arms and would kiss her tenderly.
"I'm getting married." She said in a whispered cry and broke down in miserable tears.
I headed out the door, the thickest tears wetting my face.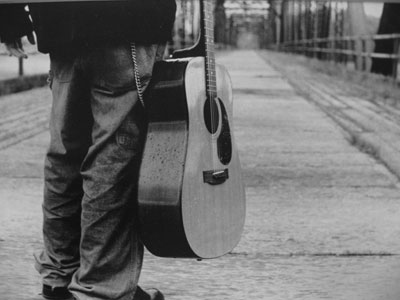 © Bailey M., Eagan, MN