EC-AM=Heartbreak Chapter 8
April 3, 2010
February 15, 2010
11:00 a.m.
Kristy's House

I stood behind Kristy on her doorstep as she opened up her front door. I was nervous. If Cole told me that I had already had my chance, that I had blew it, that he didn't want me anymore I would feel ten times worse than I already did.
"Hey," Cole mouthed to us when we stepped inside. He was sitting on the couch in the living room, which branched out from the entryway, with his cell phone pressed up to his ear.
Kristy waved back and motioned for me to follow her up the stairs. But instead of going all the way up, we stopped halfway so that we could listen to the rest of Cole's phone call. There was a wall in between where we were standing and where the living room was, so Cole couldn't see that we were there.
"That's great," he said into the phone. "I wish I could be there with you. But I really needed to stay here in Michigan to finish up that paper. I was way behind, and if I didn't stay, I would've been screwed. You know how harsh Professor Hanks is on me."
My eyes went wide when he said this. He was lying to whomever he was talking to on the phone. He didn't want that person to know that he was here visiting Kristy and I. It was probably his girlfriend that he was talking to. But why didn't he want her to know he was here?
"Ok, well I still have to go back and edit my paper, so I'd better hang up now… Yeah, I miss you too…Alright…Ok, I love you. Bye," He flipped the phone shut and sighed heavily.
"So, who were you talking to?" Kristy asked, walking down the remainder of the stairs to reveal herself. Following her lead, I walked down too.
Cole's eyes widened and his face grew a shade paler. "You guys weren't listening in on my phone call were you?"
"Why? Are you trying to hide something from us?" Kristy inquired, staring at him intensely as she waited for his answer. I knew this stare way too well. It was the stare Kristy used to make people feel as though they were under pressure, so that when they were trying to hide something from her, they cracked and told the truth.
"No, but that phone call was personal." he replied defensively.
"And I repeat: Who were you talking to?" Kristy said.
"My girlfriend…" he told her a bit sheepishly. His eyes flickered over to me and then back to Kristy.
Kristy nodded slowly, as if she were letting this all sink in. Then she turned to me and gave me a look saying 'speak now or forever hold your peace'. So, with all of the courage that I could muster, I opened up my mouth.
"Cole, there's something I need to tell you." I stated. He looked at me, waiting for me to tell him. But I couldn't. I just completely froze up. Kristy eyed me anxiously, nodding and gesturing with her hands for me to continue.
"What do you need to tell me?" Cole asked.
I opened my mouth to speak, but nothing came out. My throat felt dry and cottony, and my face was beginning to grow red. Well, this was embarrassing. There I was, standing in front of Cole and Kristy, mouth agape, looking like a complete and total idiot.
"You ok?" Cole inquired, his brow knitting together in concern. Kristy sighed, subtly shaking her head in frustration.
"Would excuse us for a moment?" she said to Cole. Without waiting for a response, she grabbed me by the arm and dragged me into the kitchen. "What are you doing?" she whisper-shouted.
"I'm sorry. I froze up." I replied.
"Well unfreeze and say it already! He has a three o'clock flight to Michigan, Evalynne. If you don't talk now, you'll never get the chance."
"But didn't you hear what he said to his girlfriend on the phone? He loves her." I reminded her.
"Well then why did he lie his way out of being with her so that he could come visit you?" she remarked, raising her eyebrows smugly.
I hadn't thought about that way. But now that I did, I realized how true it was. "You're right." I replied.
I turned around and marched right back into that living room. "Ok, sorry about that." I apologized to him. "I'm ready to tell you now."
He nodded, "Ok,"
I looked to my right, then to my left. That's when I realized that Kristy had stayed behind in the kitchen to listen to our conversation. And she'd left me all alone with Cole.
"Cole, the truth is," I looked into those deep brown eyes of his and continued, "I'm really going to miss you when you go back to Michigan." Gosh, why had I just said that? Why couldn't I tell him that I was in love with him?
"Yeah, I'm going to miss you too." he replied with a smile. I could tell by his facial expression that he was confused by how I dramatized that statement. Wow, I was pathetic. I needed to man up.
"Ok, well I'd better get going now." I told him. "Bye," Then I turned around and got out of there before the tears started flowing. But the second I was safe inside the privacy of my own home, I let them all pour out.
Now Cole would go back to Michigan, back to his girlfriend, having absolutely no clue how I felt. And the worst part was knowing how close I had been to having him all to myself. We could've gone to college together. We could've been that couple that walks around the college campus holding hands, looking all sweet and in love. We could've been so happy together.
But no. I chose Ash. I felt horrible thinking this, but I just couldn't help but feel regret. After all, choosing Ash left me with no one.
"How could you think that, Evalynne?" Ash's voice shouted in rage. I closed my eyes, hoping that when I opened them the hallucination would be gone.
But it didn't work. "I love you. And I thought you loved me too! Isn't that why you chose me in the first place? Or does love not matter anymore? You don't really love Cole! You just want someone to be with! You're lonely and then you see Cole all happy and in love, and you want that. It's lust Evalynne, not love."
"You're not real. Go away. You aren't real. You're dead." I muttered over and over again to myself. "I'm just hallucinating. This isn't really happening."
When I stopped talking and opened my eyes back up, everything was silent. The hallucination was gone, but the pain I felt from it was still there.
Maybe it was true. Maybe I was just lusting after Cole because I wanted to be as happy and in love as he was. Maybe the reason I couldn't get myself to tell him I was in love with him was because I really wasn't. And maybe I knew this the entire time, but never admitted it to myself until now.
Honestly, I wasn't sure how I really felt about Cole now that I thought about it.
My phone began to buzz inside my pocket, so I took it out and looked at the caller I.D.: Kristy. I really didn't feel like explaining to her why I didn't tell Cole what I'd came there to tell him at the moment. So I rejected her call and turned off my phone.
I had to figure out how I felt about Cole once and for all. Yes, I thought I was in love with Cole. But why was it that I only began feeling this was after he told me about his new girlfriend? Was it because I was jealous that he had a girlfriend and was happy? Or was it because I'd never really seen what was right in front of me until that moment?
I was beginning to lean towards the latter. After all, I'd wanted to be more than just friends with him before I had any clue that he had a girlfriend. And when he showed up at my house at eight o'clock in the morning on Valentine's Day, I was pretty thrilled. Maybe the fact that he had a girlfriend was what triggered that wake up call inside of me.
Maybe it helped me realize just how in love I was with Cole. After all, what I felt when I found out he had a girlfriend wasn't really jealousy. I just felt regretful for letting him slip away so easily, and hurt that he had moved on when I still had feelings for him. I felt in love.
I sat there on the couch thinking about all of this. And I began to find myself falling more and more in love with Cole. And for some reason, all of this thinking made me tired. Before I knew it, I was dozing off.

I jolted awake, looking at my wrist for the time. Then I remembered that I didn't wear a watch. Sighing in aggravation I pulled out my phone and flipped it open. The screen was black, wonderful. I turned it on and waited impatiently for it to load up.
"Come on," I murmured. Finally the screen grew bright and I quickly read the time: 2:30 p.m. "Oh no!" I cried frantically.
I jumped to my feet and slipped on my flip-flops hurriedly. Then I rushed out the door and climbed into my car, starting it up and backing out of my driveway speedily.
After all of my thinking, and nap to clear my head, I'd decided that I couldn't let Cole slip away like that. I had to tell him how I felt before I left. I couldn't let him go back to Michigan without knowing how I felt. I just couldn't.
But it was already 2:30 p.m. and it took fifteen minutes to get to the airport from my house. What if I didn't get there in time? What if I was too late?
Trying desperately to shove that thought out of my mind, I continued driving, wavering just above the speed limit. I had to get there in time. I couldn't let him leave. I wouldn't.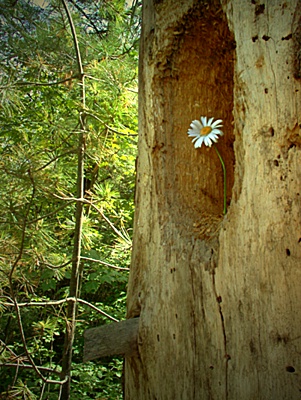 © Anna R, Sudbury, ON, Canada