chapter three: go away
May 15, 2010
Oh god. Don't do it. Please. Not me. Turn around! PLEASE.

BUT NO. Here he comes. Just as he approaches our table at the small coffee shop we're at, I stand. My best friend ReAnne smiles. Aoran looks worriedly at me. Guilty, anxious. I stand for a minute, hesitating. "Oh, sit down." ReAnne complains.

I shoot a look at her, but her smile is golden. I slump back into my chair and Aoran takes a seat across from me. I catch him spying at ReAnne's seat to my right defeated. Obviously he wants to take that seat again like he use to. Lexi Stanley is sitting on his left smiling giddily. She doesn't hang out with graduates. She never hanged out with seniors until she became one.

But Jeremy Ferra on the other hand is sitting next to me to my left staring at Aoran. He's a protective kind of guy. Aoran destroyed any trust that he had with any of us and Jeremy had trusted him. A LOT. Nate Ericson never met Aoran at all, but seeing the look on his face it was obvious ReAnne, his girlfriend, had filled him in.

It'd only been a day or so since that night. It's also been a day or so that I've been thinking about it. I talked to ReAnne, of course and being the gossip she was, the news had already reached all of sophmore year. Aoran was well known. We, together were well known. We, together were news.

The problem was we weren't together.

Aoran shifted awkwardly in his seat. No one had spoken yet. "Hey, ReAnne," he waved. Nate steps in and introduces himself. Paranoid was he?

Then Aoran moves on. "Jeremy," they exchange nods.

Lexi sticks out her hand. "Lexi Stanley." Aoran shakes it and nods.

"Enough with that chit-chat. What are you doing back, Aoran?" ReAnne asks.

Aoran hesitates. I sit in the silence for a few seconds and study him. "They kicked you out of Princeton." I said. I knew him well enough. I could see it in his eyes. In the way he held himself. It wasn't strong anymore. He looked like he was already falling.

He nodded.

"Why?" ReAnne pressed.

"I beat up Gerry Williams."

"Gerry Williams? You mean Gerry ex-boyfriend Gerry?" Aoran nods."WHY?"

"He said some stuff." He shakes his head, meaning he doesn't want to talk about it.

"That doesn't explain why you're here roaming the streets of your hometown, not to mention your ex-girlfriend."

I shoot out of my seat imeadiantly from the word ex-girlfriend. Everyone stares at me. The embarrassment changes to anger. "Answer that Aoran. What does getting kicked out of Princeton have to do with me?"

He shakes his head again. "Okay. Don't say anything. Just stare. Just watch me leave this time."

I start to bolt out of the shop, but he stops me. We're away from the table and I can see they're trying to make an effort to not stare. Everyone except for Jeremy. His grey eyes bore into mine for a second. I look away and end up staring straight into Aoran's light blue. He's holding me by the wrist and his other hand rests lightly on my hip. We're really close and I stare in his eyes for a few seconds before I can't take it anymore.

"No," I say.

"Don't say that," he begs. I try to pull away, but he holds me tighter. I struggle, but it's not effective.

"Why can't you just do it? Why can't you just leave me alone?" I cry because I've been thinking about it for too long. "I thought the text meant it was over? Let it be OVER."

Aoran's eyes soften. "That wasn't me, Sophie."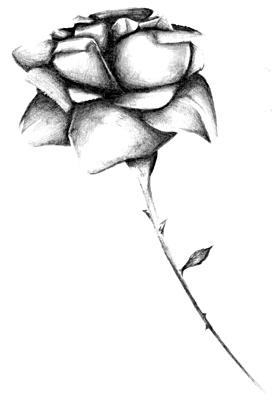 © Yisrawayl G., Philadelphia, PA