Managing
May 17, 2010
It's been seven years, four months, and eight days since i figured out the meaning of life. The moment I chose to live was when I made this horrible discovery. The moment i chose not to kill myself. This is the story of how nothing lasts forever and how love no matter how strong becomes nothing in the end.

Venice, Italy

Me: Damien! Stop running! Please! I'm... I'm not sorry. No pity remember? We had an agreement. I wish I was sorry but I can't be.

Maybe if it was possible for me to actually feel sorry. I think I've lost all ability to feel anything.

Damien: You deserve better. Listen to me. I am no good please just forget me. You and I can't be together.

Me: I give up then. I can't take this anymore.

I lose everything, heal a small amount and get to a place I can survive at, I am finally happy and now it all comes crashing down again. Repeat that three times, add five deaths, drugs, alcohol, pain, hatred, anger, complete and total loss, and you have my life.

I can't give up though. I feel like there is a reason I'm here. I am supposed to help someone.

Me: I used to make you happy didn't I?

Damien: No. You never made me happy.

When he said this my heart shattered and cut me within. I could taste the blood and feel it flowing from the cuts my shards of broken heart had caused. It made me sick. I bent over trying to breathe. My lungs were sliced open as well. Every breath felt like acid on an open wound. He could see my pain.

Me: No you can't... Why? Please no.

Damien: Youre making this harder than it needs to be. Damn it. Why can't you just listen to me... I don't love you. You never made me happy. It was all just a lie. Everything. All of it was a lie.

He started walking away.

Me: No. I don't believe you. Please no. No. Damien no. You... We.. you promised.. And... No...

It was all suddenly clear. He was supposed to trick me into falling for him. He was sent to get information.

Me: You're not on our side. Youre working for them. I'm so stupid. How could I have let you know me, I let myself fall in love with you. Stupid.

I was spinning. Everything was spinning. I gripped my head for reality. I have to run. I have to escape from him and this war.

Damien stopped walking and turned to watch me. His grey waffle knit shirt clinging to every muscle. His short brown hair spiked in the front. His face sharp and defined but still smooth and perfect. Shattered moss green eyes that made all my thoughts disappear. His face was twisted as if he was in pain. I couldn't figure out exactly why.

He walked toward me, closing the distance in two long strides. He wrapped his arms around me and kissed me. Our lips melded together and his body formed to mine. We fit like puzzle pieces. He pulled away, keeping his head close to mine. I was dizzy from his kiss and was close to blacking out. He whispered goodbye and I collapsed in his arms.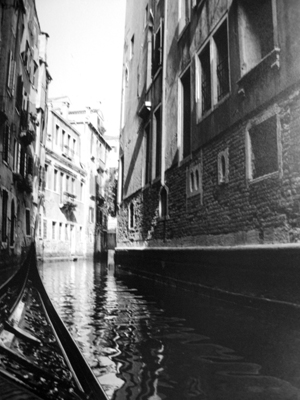 © Nick P., Apple Valley, MN