Truth or Dare: A Random Moment
June 7, 2010
"Your highness."
I turned around slowly from the big bay window to see Seth, in his navy blue officer uniform. I stifled a startled gasp and dipped my head slowly. Seth returned the same gesture.
"Yes Seth?"
Seth saluted me then got down on one knee.
"May I speak with you privately?"
"Yes... Of course Seth."
Seth stood up and we linked arms, the way officers are supposed to do when they escort their "masters". He was silent the whole way to the garden where I shooed out a couple of gardeners in the process. I sat on the bench, correcting my posture and smiled pleasantly while Seth knelt on the ground beside me. "Now Seth... What is it?"
Seth looked up back at me, with a look of unreadable emotion. I stifled another gasp. When he did that face, something bad was always going to happen. I returned a lying pleasant gaze and waited.
"Your highness, I have... an offer for you."
My emotions jumped at the words but I kept a nice kind look on my face. "Oh really? What is it, I may ask?"
Seth looked down, saddening the silence. I began to worry. What was he going to say?
"My offer?" Seth gazed up at me and sighed. "There is no offer."
"Okay then, there is something you want to say Seth... Speak out loud." I encouraged. It was becoming a bit awkward now...
"Your highness I-."
"OKAY FIRST OF ALL! ENOUGH WITH THE "YOUR HIGHNESS CRAP!" I snapped then composed myself. "Please address me by my name. The name you always called me before I came here."
Seth nodded slowly and solemnly. "As you wish Your- I mean... Stella..."
"Thank you. It just doesn't seem right that I address you by your name while you address through all that officer courtesy which proves a bit absurd. Don't you think?"
"Yes Stella. That is the reason why I came here." Seth spoke with such authority and loyalty as possible but I could sense pain inside him. I stared. Seth was unable to meet my gaze.
"Pardon me Seth, but would you explain this... "Offer" in greater detail?"
"I told you Stella, there is no offer. It is more like... "Seth closed his eyes and frowned."A... plan."
"Plan?" I repeated, raising an eye brow. "What kind?"
Seth shifted uneasily. My stomach flip flopped.

"What I'm about to tell you is Stella... Don't think it's you. It's... me." He whispered. "And don't beat yourself up. The Vampire Royale needs a ruler like you. You're clever, wise, very persuading, a leader... and..."Seth gazed at me with watchful red eyes. "Beautiful."
I blushed but I knew something bad was coming.
"Seth, what are you talking about?"
"Stella, I... I can't be your.... friend anymore." Seth announced quietly. "I can't be anything to you... Only a servant."
My eyes widened in pain. "Seth." I gasped, fighting my tears.
"Stella, my... duty won't just work with yours. I'm a servant and a body guard. You're a princess or a future queen... I'm doing this for your own good Stella. "
"No Seth!" I yelped. "I don't care about our duties! I'll give up being queen! I never signed up for this!"
"You didn't have to sign up, love." Seth cooed. "This is your destiny."
The tears flowed faster now, soaking my cheeks.
"Seth... I can't... I won't."
"You have to." Seth solemnly said. "Do it for your family."
"Seth, I'll give up anything to be with you. I lost you once and I'm not going to lose you again." I cried.
Seth just shook his head, his lips trembling.
"I know Stella... I almost lost you too... But this is for your own good..."
"SETH!"
Seth just smiled.
"Stella, I love you."
"I love you too!" I bawled, reaching out for him. He just took a step back and said.
"Goodbye."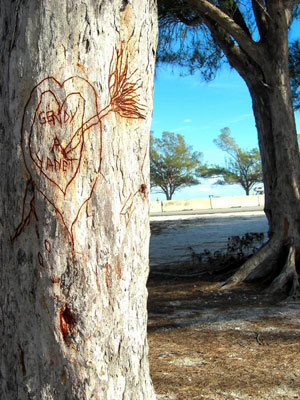 © Richard F., League City, TX