Seasons
August 5, 2010
Popsicles in the summer time, when the sun is blazing over our heads. We run to find cover under a tree filled with darkness. A shadow that penetrated through us as we sat there looking eye to eye from each others wondrous faces. Looking up, we could see the steps that called to be climbed. Branches made to support us, to never let go. We looked out through the green to see a world that could never be viewed from the height of the grass. A perspective that one can only get when high up in a tree holding on to the one that you love.

To me the year starts with summer. It is a beginning that envelopes change and comes through the mail the moment the final school bell rings. The sun. The water. The love. His love. It surrounds me. I take it in.

Leaves fall to the ground, but we stay high and tall. Fall is the only season I understand. The leaves fall, therefore fall. You fall back to school. You trip on the staircase on your way to class and fall on your face. You fall in love with the eyes of someone you hardly know as you watch from a desk perched across the room. You fall from being close to someone you spent all summer dreaming about.

As the leaves fell he decided to exit the shade of the tree. There was no need for the shade any longer, there hardly was any shade anyway. He went on his way, unclasping his hand from mine.

Snowmen made with your dads old hat that his grandfather had once worn. He yells as he sees through the white covered window that the hat is not a toy. It is a family memory. You tear as he takes the personality of the man away.

Winter. Win-ter. You win a game of checkers as you sit inside by the fire and watch the snow continue to fall, wishing that you could go out. It is far too freezing. Your parents do not want you to catch a cold. Ter. An abbreviation. It makes more words. Win-ter. I do not understand.

Flowers. Rain. Him. He came back. He did I swear. Rain hitting the windows and a knock on the door. His face gleaming. No words. Only a kiss. I pulled away.

Spring. You spring from what you once thought seasons ago. That everything would be the same. Then, that it was just a mistake. He did not mean it. And then, wanting to go back to what it used to be. Finally realizing it cannot.

Memories that seasons bring. You can not take them back. Remember. Dwell. Forget. They will always be there though. Hidden behind the current information you receive. They are there. Take them back ? No. Relive them? Yes. But only if you are foolish. Only if you can not move on. Try to move on. Stay remembering. Do not dwell. Never Forget. They will always be there. Do not worry.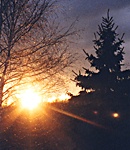 © Christy S., Germantown, NY