If onlys
August 9, 2010
She told me once that she thought of me every time she put on a dress. It was a statement derived from a conversation we'd had about my feelings on women in the workplace. I was all for women having their place in the world, but at the same time there was something about femininity that was beautiful. A woman needed to look like a woman; dresses helped that. I hadn't accepted her to take the statement so…literally. Or maybe I had. My motives were never the pure white one's I let myself rationalize them to be.


She wore dresses to school all the time, casual cotton dresses, and strict business dresses to our tournaments. I had gotten so used to the dainty dresses, and handbags and bows that it was a shock when she came in wearing jeans and a t-shirt. But I'd never seen her in a truly feminine dress until I visited her church. James Gardner was a friend of mine, he was playing acoustic guitar that morning. My mind hadn't registered that she'd be there…be there in a white and yellow sun dress with lace trim across the bottom, like the dainty flowers on a wedding cake. It was dainty and delicate, simple. Brown hair bounced down her back in soft curls. She sat on that stool beside him; I hadn't known she could sing, let alone play the violin. I wasn't sure why I'd categorized her as naïve and simple or why I went into shock when I saw her casually resting on the piano bench laughing with one of the singers back stage. Somehow we'd all ended up at lunch together. Sitting at one of the outside tables at Paisleys, my entire view of her had changed.

I went over to her apparent one time, she had the flu, but I hadn't gone to make her soup like some dumb romantic comedy. It'd been a rough week and I knew she'd listen, id admit id used her a time or two. Pink boxer shorts and a runny nose greeted me when I opened the door. Somehow we'd ended up on the couch in front of TV; her head was on my shoulder. Her hair smelled like strawberries and I couldn't help but run my fingers through it.



"I wasn't excepting you" she sighed, snuggling more comfortably against my shoulder, "I'm not even wearing a dress."


Before I ever had a chance to laugh at the statement she was asleep.

In that moment it only took a second, less than that in reality. She was someone I'd always been physically attracted to. With long brown hair, thick bangs, white teeth, and big eyes; she was quiet a looker. Maybe I just hadn't let myself be emotionally attracted to her until that moment. Maybe I'd never seen it in the cards. Maybe I was so busy playing everyone else that I'd put her on the shelf for later. But in that moment…I can't even accurately describe it.
At the risk of sounding utterly cliché I guess I'll say she stole my heart. Or what was left of it to steal.


The ring feels simple in my hand as I picture the memory. Her ring. I bought it a week ago; I didn't know when I was planning on giving it to her, just that it belonged to her. Delicate and antique, it was silver with a simple combination of diamonds in the center; she hated gold rings.



When I think back on how many times I used her- she was just so trusting, so easy to use. She had this philosophy about being hurt.

A friend had asked her if she'd "rather be the bat or the ball?" and while most people answered "bat" so they could avoid getting hit upside the head; she answered "ball".

"I'd rather be the one getting hurt. I'd rather hurt myself than hurt someone else," she'd explained to me. It was the blatant truth.


And so like her. Simple but complex; like the ring. It looked plain until the sun caught it. Until it let colors bounce across the floor and windows in the most complex of patterns.


It seemed so long ago that I'd graduated and stupidly ran off to a college I had no home at. Why I thought I could just forget her, I'd never understand. But it explained, I guess, why I treated her so poorly. To not let myself become attached; explained why I had ignored her. In a way, I did worse than ignoring her; I got close to her and then dropped away without a word. I was a coward.


College away had quickly become too much and id found myself sleeplessly at home for spring break. Hunting out James's apartment I'd parked and went up with a bold knock on the poster covered door. I'd opened it at his request, but seeing her was the last thing id expected. She was more beautiful than I remembered even in her t-shirt and jeans. The shock at seeing her after so long of trying to forget her hold on me had led me back out the door without a word.


I never found out why she was there, just a friendly visit I guess. And in actuality I didn't know how we ended up back together. One second I ran away and the next; we were together-for lack of better word-and I was happy.


Even now as I stand here and remember the quiet trips to get coffee and the evening dinners, I wonder why I had wasted so much time. I was selfish, that much was obvious, I wanted her and the freedom to do what I wanted when some other cute, cheap thing came around.


It was pompous naivety I guessed, as was not admitting I –

'love' is a strong word I guess.


"Women use sex to get 'love', men use 'love' to get sex. That's all 'love' seems to be commutated as anymore, the means to lust or greed. It's filthy. When I find someone that makes the meaning of love make sense, then I'll say it. It's a choice I suppose, 'love', I can choose to 'love' my family or choose not to; on the surface anyway. But it's much more than that. One day we'll understand."


That was her usual argument if it ever came up. It was only last month that she said the words to me, whispered half asleep with her head on my shoulder. My pen had helped me to disperse them in the notes I left in her car or tucked under her front mat. But I'd never said them. A reflex reaction; I'd always used 'I love yous' to get something; I didn't want anything from her.


And yet I was thinking on proposing.


I'd never said 'I Love You'. One would think after all I put her through, the tears and the pain and the agony; I would've had the gall to tell her.


And I'd never have the chance. To tell her or to propose.

My mother had met her soon after I came back from New Jersey. A brisk summer after noon; we'd eaten on a pick-nick blanket outside. I knew the moment my mother saw her that shed fit right in. Mother had made her acceptance very apparent. I remember how beautiful they'd both looked. My mother in her classic Baptist choir spring dress, my dear in a light frilled pink ballet dress.

I'd told my mother last week about the ring. She'd been eager for me to 'pop the question'.

It hurt us both that I never get too. If only I'd made the decision one week sooner- if only I would've told her I loved- if only we'd started out conventionally- if only she hadn't been driving- if only…

But 'if only' mean just that...' if only'. There was no use for crying 'if only'.

As I ponder my 'if only'... as I ponder my depravity she lays asleep, half under the mahogany in front of me, brown eyes closed, hair in her favorite soft curls. The velvet ring box looks out of place by her hand, as if it should have jump to her finger but lacks the ability. As I lacked the ability to truly love her when it mattered most.


"I – I love you" I finally murmur.



She'd been buried in my favorite dress.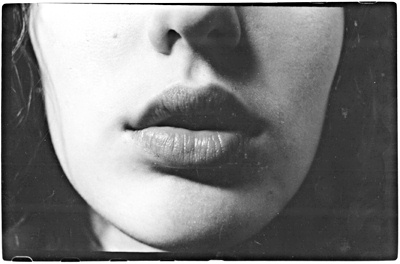 © Samantha A., Southbury, CT