Spinning
October 23, 2010
Spinning makes you dizzy really, really fast. You start off with a little twirl and then you keep spinning and spinning until you find yourself on the ground staring at the sky.

I grab Lucy's hand and twirl her in a circle, she laughs aloud and then I spin her towards me. She stops spinning nestled close to my chest her eyes shining "Hey Jake" she smiles up at me then stands on tip toes to kiss me. I melt at her feet jeez this girl makes me crazy. She just comes spinning into my world at the beginning of the year and she just keeps me spinning with her. She is like some star that pulls everything towards it. She encompasses me and I feel my heart beating with her. I lean into her small frame a kiss back. Then I pull away "Hey Lucy" I whisper back.
I spin her back out and twirl her around and around she laughs and falls down onto the soft green grass of the park and pulls me down besides her. We lie in the grass holding hands and watching clouds pass overhead. This girl makes me crazy but I love her.
Jake spins me in circles back and forth round and round until I'm dizzy and laughing he spins me into him and I hug him to me. I spent the beginning of this year wishing he was mine and now he is. This guy who knows how to spin girls round and round and who has managed to turn me into a real live girly girl who giggles and wears makeup. "Hey Jake" I hear myself say to him as I look up into his face. I pull on his jacket and stand on tiptoes to reach his lips. I kiss him and I feel him kiss back. Pulling back he whispers "hey Lucy" he spins me out into the green field. I spin in wild circles drinking in this feeling of bliss.
I collapse to the ground drunk on a combination of happiness and spinning. We lie in the park and I can feel his hand in mine, we watch the clouds pass over head.
I love this guy who knows how to make me drunk on happiness. I love him.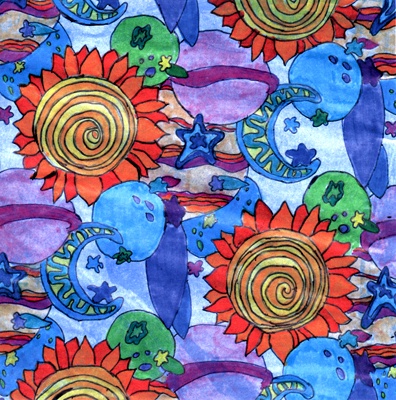 © Jeanne H., Pembroke, MA