Research
November 1, 2010
It's the feeling you get while you're taking your clothes off to shower. How the more you remove the more vulnerable you are. You start getting cold and you feel like you should stand differently, to cover yourself up. It's like having a stranger help you up after you have just fallen all over yourself in public. Everyone sees, everyone hears. It's the first job interview and you swear they notice everything, every detail. The way you speak, your breathing, heart rate, every time your hands touch together. It's the lying, or the lack there of. You can't take this truth. Being soaked without a drop of water on you.

It's all like when you're driving home knowing when you get there you're to get yelled at, all of your things taken from you. Like when you see some girl crying in the hallway and you don't exactly know what to do, or how to go around her, avoid her. You hear someone scream in the distance and your stomach knots up so much you can't breathe. You know her face is red and she isn't even wiping the tears from her face, just letting the stuff fall out of her. The bridges you built were faulty and you knew it. You constructed a castle and kept her out. Not for friends or family, just you.

You seal the deal and she says she will weave your name into her ribcage but you're made of stone. And you won't remember it like she will. The paint on the walls peeling off, red of course, just like her face. She's breathing again. No tears this time though.
So its summer and you're fighting. Speeding cars and hating red lights. Don't matter though. The ego on the radio is ranting.
"There is no chance at all" and you remember her hands. One hit and you blacked out. Down for the count. "There is no chance at all. Plans are useless; we are all trapped by fate." So you switch the station. Such small hands, you remember. And other hearts are screaming "There is no chance at all" So you keep switching stations.

It's your phone call to her, the lying or the lack there of. You say I'm sorry. Repeat for emphasis. And you see her in the halls the next day, and you don't have anything to say but you're thinking.
"You tricked me."
Repeat for emphasis. Such small hands, you remember.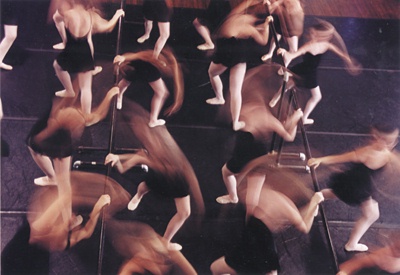 © Sophie K., Cambridge, MA