The Heavens
November 30, 2010
The rain is pouring, and the grass is muddy. It's cold out, but all I can feel is the warmth of your smile. I sense you watching me walk, and I can hear your breath. I can even hear the light thumping noise of your heartbeat, so in tune with my own. Sometimes, I wonder why you've chosen me. Why I've been so blessed, and how come, to you, I outshine all the rest.

Rain starts to pour even harder, like the Angels above are squeezing the clouds so hard that they can't help but cry. I'm reminded of how fragile everything is. How, at any instant, you can be taken away from me. At any instant, you could unfold those beautiful, white, shimmering wings of yours and take flight. In a single moment, you could be called by a siren, and summoned back up to the Heavens. Oh, why did I have to fall so deeply in love? And why did you have to catch me, holding me tight with those strong arms of yours? Why?

My hair is sticking to my face, dripping with rain. You notice my sudden silence, and push a piece behind my ear, then lift my chin up so that my eyes meet your gaze. You look at me with those blue eyes, as serene and true as the sea. They plead to me, wanting to know what's on my mind, but all I do is stare back into them, seeking my own answers out. And then they are found as you put your lips on mine, and I feel a sensation that I've only ever felt when I'm with you.

I'm caught up in the moment when we hear thunder. It's time. You must leave. My heart is breaking. I can't believe the time has come so soon. You look at me, a torn look in your face, but I know it's your duty to leave. I know it's what you want even though I can't bear to see you leave. I know it's what'll make you happy.

The wind starts to blow hard, forming a sort of passage for you to enter, like a bridge to the Heavens. My Angel Boy is being summoned and I must accept it, but…I can't. He looks at me, and clears his throat, but doesn't say a thing. Instead, he takes me by the waist, and holds me against his chest. I'm thinking this is goodbye, but then all of a sudden my feet leave the ground, and I feel like I'm being raised up by his wings. I can't believe it. He's taking me with him. Together, we're entering the Heavens. Together, we will stay there, in love…forever.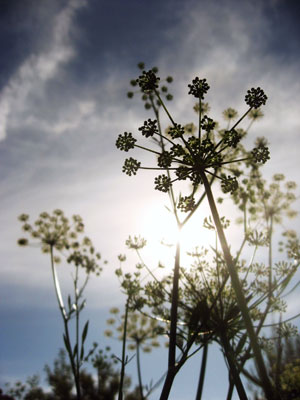 © Andrea S., Winnipeg, MB, Canada