Stricken
December 8, 2010
I was stricken by your smile, by the first sight of you. So stricken by your laugh, I didn't know such a euphoric sound could possibly escape someone who was equally as beautiful. I was so stricken it stopped me in my tracks. Stricken by the warmth of your imposing hands, comforted by your secure embrace, I asked you never to let go. Stricken by the lack of pretentiousness in our relationship, I never imagined I could experience the stability that I felt when in your presence. Now I sit in my car, remembering, reminiscing, about the time I was stricken when you first leaned over to the passenger side and softly kissed my slightly parted lips. Stricken when my father and you shook hands for the first time, stricken by the intertwining of two hands that had held me in early years and those that I hoped would hold me as I grew older. I was stricken when I realized my daydream, that one of me and you, was coming true. Stricken when I realized that love may not be so hopeless, at least not for us. Stricken that day you told me you loved me, I simply took your hand, because if I said a word in response, I believed I would curse the sincerity behind your bold declaration. I was so stricken by the unyielding apprehension that lightning would strike me, that our love would turn out to simply be an imperfect illusion.



I am now stricken by memories of the days when time stood perfectly still, the days when my life was not punctuated by tears, routines, and deadlines, but rather by your magic tricks, cheesy jokes, and tumultuous eyes. I am stricken by the memory of that day when your black cap sailed into the air, holding all the dreams me and you had shared for years. I am stricken by the image that has a relentless hold over me, the one that has held my heart hostage for years, the one of you passing by your phone every single day in your cramped dorm room, deciding not to call me. I am stricken by the years that I was unable to even look at another's face, because I felt as if I was betraying you and my heart, even though we were no longer together. I am stricken by the fact that my life has been devoid of love, bereft of happiness since the day you sped away, leaving a trail of ash, dust, smoke, and memories behind you.



And as I stand here making small talk with you and your laugh, your smile, your eyes, and your hands, I am not only stricken by that skinny platinum band encircling your finger, but by the fact that I am still giving you and your cold heart the power to strike me.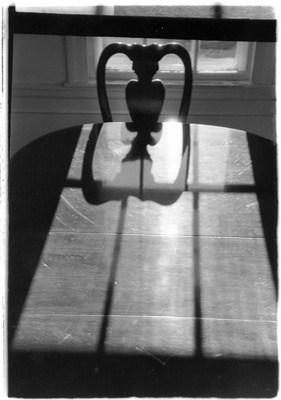 © Ben Q., Marblehead, MA