That Soccer Boy (Part 1)
December 20, 2010
Lily got off the bustling bus, bouncing off the steps as her own breath transformed into delicate puffs. She hurried inside, pressing at the heavy glass doors to the building. Warm, cozy air swirled around her once she entered, and her lips curled with pleasure. Ahead, she saw two recognizable guys – both slim, muscular, but rather short. A realization hit her, and her heart practically leapt out of her throat – they were Alex and Henry. She felt her blood rushing to her cheeks and her heart thumping hard against her chest. Then, Alex turned around, only to find Lily behind him. Lily tensed, sure that he would make a comment about hooking Lily and Henry up… again. But, surprisingly, he just stared at her blankly.


Lily tried and failed to convince herself that they were discussing about soccer, and she began to fantasize about the two guys' conversation.


Alex probably mentioned something about me to Henry – but what would he say? Had Henry been interested in hearing about me? Did he say anything back? What if…?


Her mind was on a whirlwind rollercoaster when she reached her locker. She gently slid her fingers on the lock, and spun it swiftly. Dropping her book bag to the floor, which thumped against the floor, she shoved her books inside and grabbed her history supplies. Twirling around, she bumped into someone, almost spilling out everything out of her arms.


The person was standing, waiting for her, wanting to talk to her. She could not utter w rod until she finally registered who it was.


"H-hey!" she chirped, unable to mask her blushed cheeks. The person grinned, his eyes glittering with wonder.


"Can I talk to you for a second, Lily?" Henry asked, and Lily nodded, cocking her head slightly.


"Sure! What is it?"


"Well, I was just wondering…"


His gaze wearily caught hers, and her heart started racing through her body.


"Will you help me with math? I know you're really smart, and I really need your help."


Her heart sank, but she forcefully replied.


"No problem! Do you want to work in the library after school?"


"That would be great! Thanks, Lily. See ya after school!"


They waved across the hall, and she silently sighed as she turned on her heals to head to history class.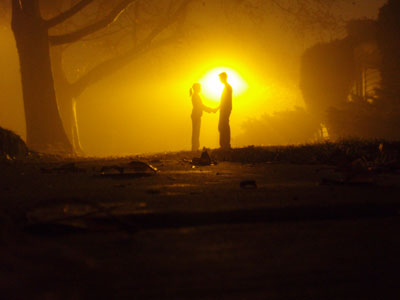 © Tanner H., Kaysville, UT