Pure Rain
May 31, 2011
It was him, that I'm sure of. He was the one I'd be spending the rest of my days with. Of course I knew one of us would die before the other, but I imagined it so much farther off. At least after we married, at least after I told him I loved him.
He left me, he may not have tried to, but that doesn't mean he didn't.
The day death over comes love, is the day it rains, and it did rain that night. That humid night in the grass plains, the quiet, the beautiful, the gory. Detail is one thing I refuse on this topic, or at least I refuse some detail.
That cloudless night it rained my tears and his blood. His sacrificed blood. I have so much trouble looking back on the topic.
He was mine, the keyword there is was. Was as in the past, was as in the done with, was as in dead. I'd never experienced such a moment, where everything was the perfect fairytale and it turned to the wicked witch's parade.
True misery, that's close, but it was much, much worse than pain. He took the blow physically, but the damage did just the same emotionally for me.
Everything, I thought, was gone. I lost so much, and I never gave a lot again. I never spoke to anyone and I never ever loved another soul the way I loved him. That's the difference between love and true love. When love dies, the pain passes the days go on. However, when true love dies time stands still and you never feel again, because for the rest of your life you're crying in the rain.
God took his life that day, and gave it the bullet. The bullet shot from a clueless hunter nearby. Sometimes I blame myself for his death. I was the one that wanted to go there, but I never wished this.
So, my prayer is, God, that I die living life the way you meant it to be lived.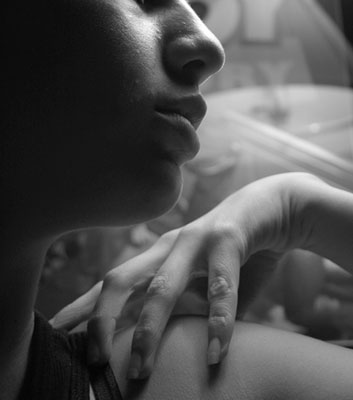 © Rebecca B., Santa Clara, CA