I Dream Of Flowers
July 24, 2011
Everything became light as I looked around. There was a field beneath my feet; a field full of flowers. They were holding hands, the two of them. One by one, they picked them, skipping forward with each step. I could see the smile grow on her face whenever he looked at her. She simply couldn't help it. You can't help who you love, or who you fall for – you're not supposed to – and I guess she was just lucky, because he seemed to love her back. Or maybe it was fate. Either way, she got what she wanted, but I thought she deserved more. Though, if this was what she wanted, I knew I'd support her.


They were laughing now, unaware of me standing there, making the scene feel almost like a dream. She was so happy, so cheerful, and though I didn't know what she saw in him, I was glad. I was excited for her. After all this time, things were finally starting to go her way.

……………………………………………………………………………………………..


I truly was delighted. My dreams were finally starting to come true. Could this be real, or was it just another of my usual fantasies? No, this was different. From the inside, my heart was glowing. It was satisfied. One thing was for sure – if this was a dream, I never wanted to wake up. So long I had hoped that he would fall for me, and now, I was running in a field with him. His hand in mine; the feeling was indescribable, and I never wanted to let go.


He was the one for me; I'd hoped, anyways. I always lingered on that small chance that maybe he loved me, truly, just as I loved him. Now, it was all becoming a reality – all my fantasies, my dreams, my desires – the feelings I was yearning to be real, not just for me, but for him, too. Right here in this moment, I can't imagine a life unlike this one; I could never bear to envision a world where he failed to exist.


Why couldn't I help it? My falling for him wasn't a choice. It was what my heart wanted; what my heart needed. If I had the choice, would I have chosen someone else? I wouldn't know. I never had the chance. I was bound too deep to ever escape. Even though the decision was never mine to make, my subconscious – my inner-self – was pleased, and I wouldn't ever want to feel any other way.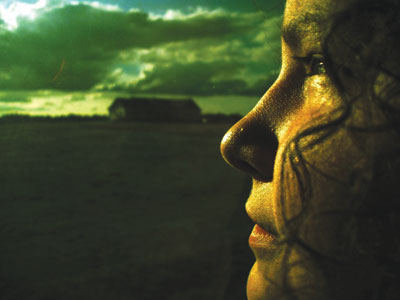 © Crystal E., Charlotte, NC