Root-beer part 1
August 15, 2011
My heart beats. Faster. And faster. I think of him. Running down the street. Shoe laces untied and flailing their white arms. Him, not knowing where he's running, not realizing how heavy the large bottle of root-beer is. Bouncing, foaming, burble, burble…

Him:

Once my legs stopped dragging me towards the yellow house, I dropped the bottle of root-beer and hunched over like an old-man. Hey, if that's what love does to me, then so be it. I was breathing like I had just been chased by a viscous lion. But I had. My mind. So what if this was crazy? Maybe I was crazy. Maybe I was out of my mind, but I wasn't out of my heart, there was love blooming inside like it was the first day of spring and my petals had just risen out of the lingering frost on the ground. My blurred eyes gazed up at the house in front of me. Yellow. Just like the feeling I had inside me. Warm, bright, just how I felt about her.

Her:


I sigh and let my eyelids drop before drips of blue have the chance to submerge themselves into my heart. Yet, like a storm, they keep coming, rolling down my cheeks, my sobs booming like thunder. I keep thinking that I will turn around and he'll be there, embracing me in his warmness. Whispering in my ear to tell me, "I've missed you." Holding a bottle of root-beer like on our first date. Sitting down on my bed with me and telling me he loves me.

Him:


Emily. Not Annie, Hannah, Alexa or anyone else. Emily. I slipped into the backyard where we had kissed. I looked at the tree she had hidden behind when I had sprayed her with the hose. My eyes stopped on a window. Her room. A screen. Behind the screen, her strawberry blonde hair. Those blue eyes just like the beach we had walked upon when I told her I loved her. That had been 3 years ago.

1 New Text Message
From: Scott<3

Hey I don't think we can be together anymore. My friends keep making
fun of me and it's just weird when we hang out. Please
don't be mad. Im sorry.


3 years ago. My heart was screaming inside but I knew it was what I had to do. To get to Hannah. I mean, I could easily get her to hook up with me. So what if I had to lose Emily? All that mattered was the present right?


Now. WRONG.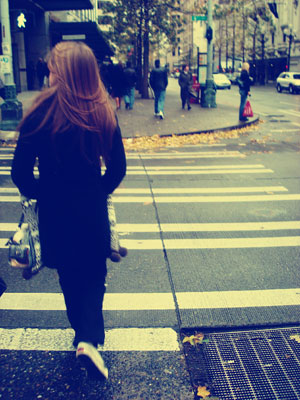 © Adria O., Edgewood, WA