Breyson, Is His Name Ch.6
August 21, 2011
The last week in Outer Banks came faster than we thought it would.

After Michael left, we mostly relaxed at the beach. Breyson let me teach him how to ride a wave. Turns out, hes really good at surfing.



Then the time finally came where we had to pack up everything and head out.

We took our last final walk on the beach, letting the waves draw in to splash our feet. We gathered seashells and took pictures to remember our North Carolina, until the next time we visited, which we were sure of wasn't going to be a long time from now.


Once we got in the car, I checked my cell phone, which I hadn't checked in a couple weeks. As soon as it turned on, a message from Michael popped up. It read: "You're right." Then, another: "I'm sorry." And, a third: "Allison. Stop being immature. You need to grow up. I didn't do anything wrong in North Carolina. That was all you."

After reading these, I shut my phone back off, wanting to enjoy the ride home with Brey.

And as for Breyson and I, we were happy. And we planned on staying happy, in New York.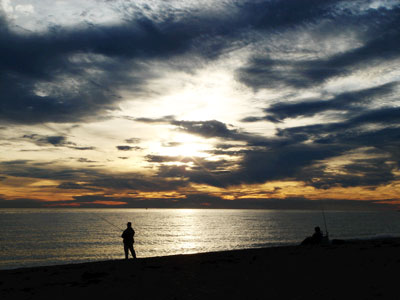 © Sarah C., Hillsdale, NJ