The Angel
September 8, 2011
Chapter 1 : Lovely Choices


Crawling aross the dark, cold stones of an Unfamiliar street under lightly falling snow, leaving a trail of blood smeared in the behind path. When I looked up, I saw my shadowy angel in a long white dress, watched my progress with resentful eyes. I slowly got up as she went to hand me an imprint of a scar I've recognized and seen before. She said it would be a snap decision to die with him. Death was a very real possibility for him if I made the wrong choice plus a deal with lucifer. You will be his darling now if you decide to die now. I looked down at the imprint that I held in my bloody hand."How did you get this?" I said faintly out loud in the silence of this empty bare street. I looked up to see her but she vanished immediately.


I smelled her tempered scent of blushed sand of below where she stood. I looked across the street and there his body was. It looked frozen from the coolness of the air. It was devastating just to walk up to it and see his lonely and innocent face. I suddenly fell to my knees. All of a sudden, I heard something, the mother of spirits walked the length and breadth of the clan weeping for her son who was in coma. It was a terrible night for everyone. Not even the oldest man in vancouver had ever heard such a strange and fearful sound and it was never to be heard again. It seemed as if the very soul of the tribe wept for a great evil that was coming its own death.


There came stood the person of my conscious. She said" Right now, you are drowning in a pond of promises and you don't have much time left to decide, the clock is ticking slowly so be patient and take your time."` When I was alone with my love's body, I thought about how fiercely I was in love with him and how our love was now frozen cold and fragile if I made the wrong decision.


I looked up at the midnight blue sky and thought more about the consequences about each of my choices. I slowly struggled to stand back up and turn away from him/ What will the futurehold if we shall not die now and what would happen tomorrow, were the questions running through my mind now. The tone of his voice and the sincere love in his stare were what I loved the most about him. We were alway's there for each other when we both needed help. Now it was just me....myself alone. It would be so devastating if I forgot him. The reason why I was so close to him was because I knew him.


The secret that would help me make the hardest decicion that came up. This was it, it was to solve this one. I needed to find some things then make certain sacrafices and when life was perfect before all of this, my love told me that you have to listen to your heart and don't let people define you. Right now, my destiny was to change our life by making this decision,but I needed help from a master of secrets and disasters of death. His name was St. Salvador and he could control anyone's mind. Right now, I was thinking of how I never met anyone like him. I know that people are expecting that some dreadful discovery is about to be made from my decision. Like when he fell in love with me, he seem's to have a maturing effect on me. Im meeting the challenge of love, Whole haertedly. "Make each moment count, for it will never come again."


I walked up to my master, his pale white skin with the beautiful ultra-violet eyes. He had a goth's filthy black hair. He said to me, "When you make your choice, be patient, if you end up making the wrong one, your forgiveness will be divine and you'll be sent to the city of Denali'." he had said. "If you happen to make the right choice, you'll stay living and your love will come awaken when you kiss him upon the lips." I was satisfied as I turned walking away. I started my pace fastly, to get back to Adam. When I arrived there, his beautiful body was starting to fade as I made the decision to myself knowing it was going to be alright. I closed my eyes sending the answer to St. Salvador as I kissed Adam's cold red lips.


As I opened my eyes, The scar where he was stabbed on his chest was healed, and he was starting to wake from his long deathly silent sleep. It was no longer devastating now. "Serena,... is that you?". Adam started to say something struggling to talk. He had no idea where he was or how he got there. I helped him up to hug me when I heard him say something under his breath that made me feel like de ju vue all over again.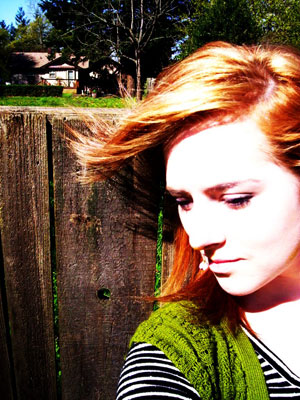 © Anna K., Portland, OR