By the Night's Veil
September 28, 2011
By the light of the moon, I see his face, its aging still as it always will and always has. The rate of its progression is as slow as mine, though the case of age is more advanced. There are years drifting between us, so I feel young and the need of guidance, though I walk the path to him alone. There is distance, but I can close it, if he allows it.

There's asymmetry in our differences, and in how I love. But there's perfect symmetry in what we feel, if not to the degree. At least we have that.

At least we have these few stolen moments.

Somehow he finds his way to me, and I have yet to find out how. He zeroes in on my location when I am but a pup chasing after his heels, trying to catch stride, but stumbling here and there along the way.

If only I were not so young, so new. But then again, it is my youth that is charming and so alluring I suppose. He says it contrasts, my youth to my mind greatly. Says I think of things never heard of and wonder in labryths of thoughts that wind past most of his own age.

Its in those few stolen moments that I needn't be so watchful. So worried someone will see how much our actions mirror and mimic the other's for that conveys greater intimacy than advised.

Hell there is no advice for this. They don't teach anything about this, save to avoid it at all costs. It will kill you in the end for it will not last. But nothing does and I prefer to live momentarily than to never live at all.

By the night's veil, I lay beside him, quiet, content and at ease for in due time I know the sun will rise and with it the dangers of our hidden alliance. We'll be distant friends by day, and like some foreign monstrosity, the night will transform us to something dangerous, and yet beautiful.

By sun's light, I am gone. We are gone. There is him and then there is the distant, yet familiar me.
Come lady night's veil, I'll see him once again. But it won't last. Nothing ever does.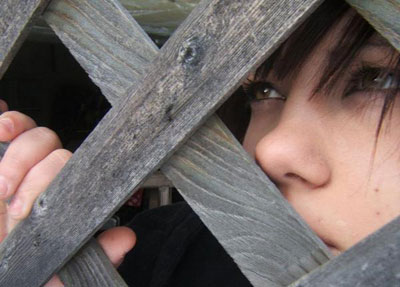 © Krystal B., Bloomingdale , IL