The Angel Chapter 5 Our new Changes
November 3, 2011
It's been three days since we arrived in St. Martinsville. Xavier is working for their leader,
St. M. Darson. He has short blonde hair with slightly invisible blue eyes. Xavier was being moody lately, he's acting like it's painful to confront me now adays. Most people should know that the only person that can understand him is me and he risked his own life to rid of Adam, Trevor, and especially our old master, St. Salvador.




Losing me was the worst thing he ever did in the first place. So, whatever happens next will be up to me, since he chose that to happen. It Just happened to be everything to us. The new life in this city is ours now. We control it, and all our scars will fade, but one ting for sure, is that they will never go away. Xavier woke up and was frightened and full of sweat. "Xavier, are you alright?" I asked him cautiously. "Yeah, I guess I am for now. But... i dont think you are. There's some kind of darkness after you."


The next thing we did that day was take a visit to St. Darson. "Xavier , The dream you may have experinenced is harmful and very dangerous. To prevent it from happening you will have to make a version of the St. Martinsville's famous protective Shields." he spoke to us. "What will I need to make it, Sir?" Xavier said. St. Darson took a long sigh. "Well,..Thers not many things needed. You will need death powder, chalk dust, and...small amounts of each type of blood. It may seem that the things may not make a shield, but will be suprised with what is give upon you and madame's safety." St. Darson said. Xavier took a look at me by his side, there to support him with his problem.


Before we left the layer, He told Xavier how lucky he is to have a well-mannered lady on his side. When we got bak to our chamber, We sat for a while looking for places to get the three things needed. "Xavier, are you sure you can do this?" I asked to be sure of his choice. "Yeah. I know for sure that it shouldnt be so hard, it's just three things." Their was a sudden nock at the door. We shared a glance and headed to the door to see who was their. A detective. "What is a detective here for?" I asked Xavier.


He opened the door and look straight at the lady. "Is something wrong?" I asked. "Do you two know anyone by the name of...Elliot?" She asked in a normal datetive voice.
Xavier and I took a glance at each other thinking the same thing. "No. We just came here from Denali'" we told her. She looked at us the minute we said "Denali' ".
"Elliot, also seemed to be from there. He was found dead in a plane that crashed that nobody seemed to know about and you two were names found in his wallet which was the only thing that wasn't found destroyed." she said. "No. We don't know anyone by that name. We had an Incident with the master, and his friend and the only death we should know about is Adam Davidson." She said okay and sorry for taking our time and left.


We sat down on the couch and I said trying to think ove all the people I knew from Denali'. "Why would that man have our name in his wallet for, and how does he know us?"
From all the time we spent there, I don't think we met a person names Elliot. "Xavier! Trevor, It's Trevor!" I said just realizing where the name came from. "What you mean Trevor?"
he asked stunned. " Trevor's middle name is Elliot and when I first arrived in Denali' , Trevor was the first person I met. He said his full name was "Trevor Elliot F. Harrison" I said.
Xavier stared out the window for a few minutes, then grabbed his jacket and left to go find the lady.


It was close to midnight when I heard the door open then close softly. "Xavier,...is that you?" I said half a sleep. My eyes opened when five minutes had passed and still no answer. I got in the middle and worked the flashlight to turn on when a bag was put over my head.


2 hours later........


"Serena,...You here?" Xavier said as he entered the bedroom. He flipped the light on and was shakingly alarmed to what he found. She wasn't there. Where can she be? he wondered. He went check the dining area and the window had been demolished and it was freezing cold. He walked up to the window to look around outside. No sign of Serena.
He ran out the door and went to find the Angel. He was surprised to find her there. "Xavier, Trevor was hurt from some dark clouds that came out of nowhere. I noticed that the doors were lock and had to break through the window to protect Serena. The clouds are coming for her." the Angel said.


"Clouds? Gosh, I had a dream about that the other night. Can you halp me get the supplies for I can make the shield?" Xavier said.
"Got it. Everything you need is in the inventory room over ther down the hall. " she said. Xavier ran and went to start to make the shield. Sierra , Serena's angel, checked her globe to notice that Trevor was on his way. Not long later, Trevor came limping throught the door, asking if everyone was here and was okay. "Serena, just to let you know, there's no more St. Salvador. His spirits are mad with us and they formed into these dark clouds which are set out to come after you,Xavier, and especially me. Somehow he thinks I was the one that killed him." Trevor explained.


"But, how could you have killed him anyway? Xavier and me founf him dead while you were a statue." I said playing the moment ver and over in my head.
"I know. So it wasn't me. There's nobody else left to put the blame on and it's still a mystery to how he got killed and it must of been the same person that turned me into a statue." he said.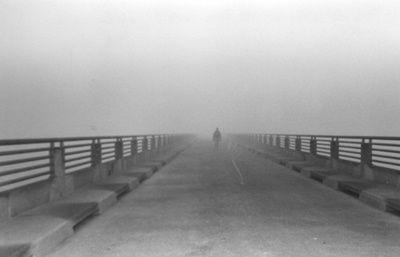 © Becky G., Westerville, OH