Love tortures me sweetly.
November 16, 2011
I find myself sat here, thinking of you; though this is not an uncommon feat, as I often find myself, sat here, thinking of you. I think of the way I first met you – the way your physical beauty stunned me, and the humour you exerted inexplicably drew a smile to the canvas of my face. A canvas, which in the time I have known and loved you, has been brightened when bestowed with one of your smiles – each of which I remember – and yet, simultaneously, has been ripped into ribbons of grief by your seemingly endless silences. In those beginning days I drank you in; I drank you in as if the fire of thirst was burning me alive and you were an oasis, sparkling with a loveliness not native to this dull world.
Every part of you was precious to me and I remember it all. I remember the feel of the skin of your neck on my lips; the way it was never soft, but I had never felt anything better. I remember the way you smelt like cheap weed, which scared me, but only made me more desperate to love you and be loved by you. I remember the way your laugh elated me – the lightness of it giving my spirit life. I remember the first time you said you liked me. I quailed under your curious stare, because I already loved you, but I knew loving you was equal to voluntary bondage, and that for you, and only you, my heart was forever fated to be tied to my sleeve, in the ardent hope you might put it in your pocket. From that moment I was forever yours, and I don't understand why you can't be forever mine.
Why did you leave me, my only love?
You persuaded me of your devotion with kisses, and the passion of stars burning eternally in midnight skies. I loved you so deeply I was drowned by it. You're presence gave me air, and since you've been gone I can't breathe. I feel this so strongly I might die of the pain, as if I am Atlas with the world on my back. Each day I began to cope better – I thought of you less and less, more out of force than desire, but still I thought of you every day. Every day, I wanted to live what you taught me to feel; yet I learnt to numb the pain of not having you. I became bleached – I compared any new form of amenity to that of ours. It was never the same. I told myself I could forget you, but I can't. I can't stop loving you as much as one can't change the fundamental structures of their being; I can't stop my loyalty towards you and the love I know is the one love I want.
Despite the knowledge of my heart, the strength of my brain created a mask that allowed my self-preservation. It was strong – now almost seamless. But then I saw you and the façade shattered, ripping my guard to pieces. I saw the way you smiled at me, the way you held me and whispered: 'it's been so long'. I noticed the way you glanced at me as you asked if I wanted to 'see' you sometime. These tiny things that you granted upon me lit me up with hope. I didn't care if I couldn't be romantically with you, I just wanted you – it didn't matter how, I still had you. But then you kissed me. You kissed me softly, lightly on the lips. That kiss killed me with love; I forgot everything I had trained myself to be, because all I needed was you.
So then, why did you hurt me again? Why did you have to kiss me, my only love?
You ignored me from then on. Every silence pierced my heart as the needle pierces the cloth, and leaves a tiny, but irreparable hole.
I know you may not understand; you may even think me stupid; but I still love him. I couldn't stop loving him. I couldn't stop loving him even if he held the knife, which led to my death. In loving him, I am a masochist. The pain he inflicts drives me because, despite the hurt, I love the one inflicting it.
Now I often dream of you, here, loving me.
John Lennon said: 'a dream you dream alone, is only a dream. A dream you dream together is a reality'. If this is true, I wonder, mightn't it be better not to wake up? Mightn't it be better to sink into velvet oblivion of you, my love?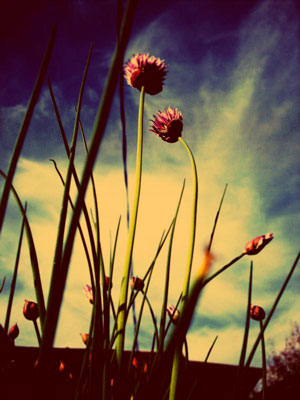 © Jessica P., Easley, SC