The Angel Chapter 7: New Memories
December 12, 2011
Soon after Tony had left, we all were still in shock. "I think I had a feeling that it was Adam because that last night before we arrived at the master's office, he lay in the back of me and sometime in the night it was cold for a while." I said trying to offer the most evidence that it was him even after Tony had said it was.


Xavier: looked at me worried and said "Adam was just a stupid f**, for all who care." Trevor looked at the wall with the painting of William Shakespeare. "What do we do next?" Trevor asked Xavier. Xavier looked up from his lap to Trevor then to me then back to Trevor. "I was going to head back to St. Martinsville since there's nothing coming after us or coming after Serena" he said. Trevor got up and said a farewell then went to get back to work. Xavier got up and put his arm around me. He gave me a quick kiss and then we started walking out the room. It took us two hours to get to our cabin in St. Martinsville.


When we finally got back to the cabin, we ate a quick meal, took a bath, and fell asleep in each other's arms. We woke up cold and freezing in the morning of December ninth. I headed down to the kingdom to visit with Tony. Hi. What are you doing with that?" I asked Tony. "Oh...Hello friend. What you mean...oh, this?" he said pointing at the tree and axes. I nodded. "It's for a small shed." he said, "I need a place for my mower and the other stuff because some of my stuff is going missing now days.


"Oh. I better get going now; I just got a text from Xavier. Nice talking to you. See you later." I said politely. He nodded ok. I stuffed my hands in my coat pockets and walked to the cafe' where I needed to meet up with Xavier. When I got there, Xavier was sitting there with a not good look on his face. "What's wrong, Babe?" I asked him as he looked at me all relaxed. "I got a call saying we have an appointment to meet the St. Martinsville master." he said calmly "Oh, I just thought it was something bad by the look of your face." I said relieved.
We each drank a cappuccino and then we walked slowly through the snowy cold air.


We headed to the master's office. When we walked in, he looked up and stood up to greet us a nice 'nice-to-meet-you hand shake'. We sat in the chairs that were made of cherry wood and the cushion was black velvet. "I've called you fellow citizens that were new to St. Martinsville for a very special and important reason." he said pausing for a breath as Xavier took a quick glance at me. "I need you to do a mission for me. See, long ago right before the first guardian angel perished from earth, she mentioned something about her special treasure she had hidden, but we have no idea where the key to the lock is. She was telling me about it when she was hospitalized right before she was about to say it, but it was too late. Her heart had failed her." He said. With a look as if he was playing the memory of it in his mind.


"What I need you two to do, is to find the key to the ancient angel's lost treasure." he said as Xavier and I shared a look. "So where should we start searching?" Xavier asked. The master looked up at us with a small smile and said the sooner, the better". Xavier and me got up from the seats and said our goodbyes. We walked down the paved sidewalk back to our cabin.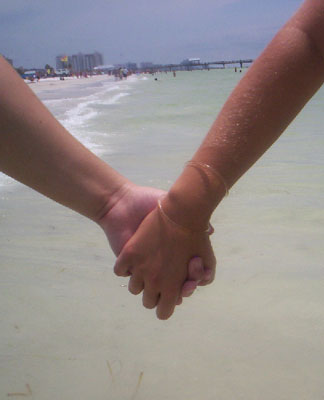 © Belinda H., Palm Harbor, FL