My Angel
December 29, 2011
She was laughing, but her smile didn't quite reach her eyes. He was holding her hand, smiling back at her, not quite realizing that she wanted to be anywhere but there.

I ground my teeth, watching them from where they couldn't see me. How could my brother be so blind? How could she forgive him, after the mistake he had made? I wanted nothing more than to run over there and tell her I loved her more than anything on Earth, but what was the point? She said she loved him. He thought he loved her.

They weren't meant to be together. Why couldn't she see that I loved her? Everyone else could tell, a fact that embarrassed me to no end. My idiot brother even knew.

It hurt. I hated to admit it, but it hurt.

She was leaving now, walking straight towards… me.

"Hey Axel," she said with a smile on her face. This one reached her eyes. I smiled back.

"Hey Jace," I said back.

"Don't forget to meet me later, Jaycee!" My brother called after her, not noticing the way her nose crinkled at his use of her real name. "I love you!"

"I love you too!" Jace called back, but it sounded flat and dead, almost automatic. She didn't love him. He didn't love her. Not the way I did. But I would never tell her, because even though my brother was an idiot, I could never hurt him like that. "Bye Tyler," Jace was saying, and then she grabbed my hand and led me away.

Tyler's eyes burned into my back, his jealousy almost tangible in the air.

I'm not going to steal her, you idiot. She's happy with you… most of the time.

"Let's get out of here," Jace said, and I couldn't have agreed more.

~


Later that day, I watched Jaycee as she pulled her dark brown hair back and put in another earring. I still didn't understand why girls did that. I mean, the whole process looked painful.

"How do I look?" Jace asked me, spinning around so I could see all of her. She was wearing a white shirt and a light blue skirt, and black flats. At least, that's what she called them. I would have never known. Her hair was straightened, to my dismay, and hung loosely down her back. Her curly hair was much more beautiful to me, but since my brother liked her hair straight, straight it was. Her light brown eyes were rimmed with black, even though I knew she hated makeup. What was my brother doing to her? This wasn't Jaycee. This was someone else entirely.

"You look… nice," I said. That was a lie. She looked stunning, she looked gorgeous. Tyler didn't deserve her at all.

"Thanks," she said, and she sounded disappointed, like she had wanted to hear me say something else.

"Have fun," I said, but I didn't mean it. I wanted her to realize that maybe, just maybe, I was right for her, and Tyler wasn't.

"I'll try," she laughed, and she headed for the door. But she hesitated, and ran back to me, leaned down, and kissed my cheek. I was speechless. "Thank you," she whispered, and then she was gone.

I was left alone in her room, staring after her.

After a while, I went back to my house and wasted time until Tyler was back, playing video games. I thought I had about another hour when my cell phone rang.

I paused the game and answered without looking at the caller ID. "Hey."

"Axel?" Sniffling and crying. "It's me, Jace."

"Jace? Are you okay? Did- What did Tyler do?" I growled. Jace sniffled again.

"Can you come over? Please?" she begged. I nodded, though she couldn't see me.

"I'll be right there."

~


I made it back to Jaycee's house in record time. I raced through the unlocked door and saw Jace waiting for me, her eyes red rimmed from crying. When she saw me, she flung herself into my arms and burst into tears again. I stroked her hair, which was slowly becoming wavy again, and whispered that it would be alright, she was okay, and thought to myself whatever Tyler did to her, he will pay.

When her tears finally ended, she looked up at me and smiled.

"Thanks. I really needed that," she said softly, reaching up and starting to play with a few strands of my blonde hair.

"What happened?" I asked, my voice just as soft as hers. Jace lowered her eyes.

"We broke up. Well, he broke up with me. But it was my fault," Jace explained.

I'll say it once. I'll say it a thousand times. My brother Tyler is an idiot. How could he let her go like that? Why would he? He 'loved' her.

"What do you mean, it was your fault?" I demanded. Jace didn't answer. She didn't look at me. I suddenly realized that I was still holding her in my arms, but I didn't let go. I wouldn't let go of her till she made me. "Jace, there's no way it was your fault. Did he do something stupid again? Was he high again?" I asked. "Jace, it's not your fault he's an addict, and he never should have lied about it in the first place. It's not-"

"No, he wasn't high again," she said. "He accused me of something I couldn't deny."

"What'd he say?"

"I really don't want to talk about it, Axel…"

"Jaycee, you can trust me," I prompted. She smiled softly, and didn't protest when I used her real name.

"I know."

"So…"

"There's this guy," she began. "Tyler introduced us a while back, and he's become a really, really good friend of mine. We hang out all the time. But lately, I've begun to think of him as more than a friend, but I didn't want to say anything, because not only would it hurt Tyler, but this guy's off limits for… certain reasons. And Tyler called me out on liking him, and I tried to deny it, but then…" Jace's voice trailed off into nothing. My mind was racing. Who was this other guy? The only guy she really hung out with besides Tyler, her boyfri-… ex-boyfriend, and Areli, who was gay, was… me.

My heart pounded in my chest, and I knew she could feel it, but she didn't say anything.

"But then…" I repeated, half afraid to know what happened next. The other half of me was excited and hopeful.

"But then Tyler said I was in love with this other guy, and not him. And I realized that Tyler was right, so I didn't say anything, and he just looked at me. Then he said that if that's the way it was, then we were through. And then he left, and I came home, and I called you."

"Who's the other guy?" I asked, afraid to know, but afraid not to ask. Jace barked out a harsh laugh.

"Does it matter? There's no way he could ever feel the same for me," she told me sadly.

"But that's ridiculous! You're funny, you're beautiful, and you're smart! You're… you're perfect, and Tyler never deserved you," I finished. Jace looked up at me, and smiled.

"You really think so?" she asked. I nodded, and before I knew it, she was kissing me. My arms wrapped around her waist and-

Jaycee pulled away, one hand over her mouth.

"Oh my God, Axel, I didn't mean to-"

"Who is he? The guy you love?" I demanded, my arms tightening around her. "Because Jaycee, I love you, and I need to know if I even have a chance. You sound like you really love this guy, and if it's not me, I'll let you go and be happy, even though it'll hurt. So I need to know. Who is he?"

Jace was speechless for a moment, then whispered, "It's you, Axel. It's always you. I love you."

And then we were kissing again, and I knew Tyler would hate us, but I couldn't care. Because my angel was finally in my arms. Where she belonged.

And I would never let her go.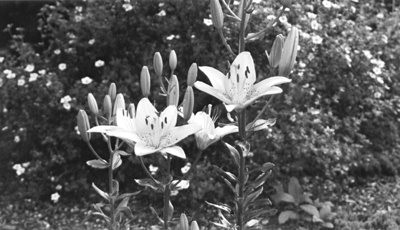 © Sean C., Wilmington, MA