Until the Sun Comes Out
February 2, 2012
Still no sun,just rain and dark clouds. and no sun meant no Ray. for some reason when I ever see him thee sun comes out.

My name is Avalon Venice, I'm 16 years old, since thee beginning of my freshmen year I've been thee girlfriend and best friend of Ray Anthony, a super smart super funny super sweet extremely gorgeous 17 year old guy. We have been dating for thee longest I can remember. on our 14the anniversary he gave me a promise ring, so that way when we were older we could get married.

It's years later and I am now 21 years old. about 2 years ago Ray suffered a mild serious head injury, and had gone into a coma.

I was devastated. I asked myself, "What if he never wakes up?" "What would I do if he's gone, he's apart of me." as I looked at him I saw no signs of movement whats so ever. A doctor comes in and tells me thee news. He says that Ray is going to be OK, when they had done surgery on his head, they said it was just extremely minor. I asked him if Ray was going to die. He shook his, head and said "No, he's just sleeping." I smiled. I then kissed my darling boyfriend on the lips, and headed out thee door.

Now I'm waiting for him to wake up, thee doctor says that he might wake up today. I tell thee doctor if Ray does, tell him to come find me. "Tell him that I will be in thee Amore Garden in Rosebud park. I'll be wearing a white dress and holding a bouquet of roses. Tell him "His Bride is waiting for him!"

As I sit on thee bench, I think to myself and say, "Ray won't come until thee Sun comes out. 10 minutes and thee clouds are still as dark as smoke. Gladly there is no rain. I begin to cry, when I hear a voice calling, "Avalon!!!"
I recognize thee voice and I see thee sun coming out. It's him, it's my Ray. I run to him, and I jump in his arms. We don't say any words, we just kiss and dance.I am finally reunited withe my true love. and if he goes, i will wait for him, and I'll wait for days for him... and Until thee Sun comes out.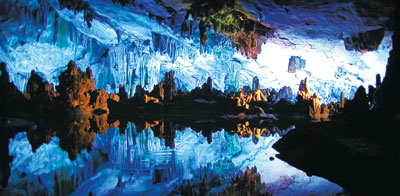 © Audrey G., Phoenix, AZ