Reality Realization
February 26, 2012
He was always there. Coming and going from time to time. But I never had an eye on him. For one, he is a red head. I was never into red heads and that sort of lead me away from ever having an eye on him in the first place. But each time I did get to see him, every four or five months, he grew just a little bit taller and got a little bit bigger. But that was a good thing, he was finally filling out.

Then my family moved churches. We moved to the church he attended with his family. See, my eye was never on him. It had always been on his younger brother who was only a few months younger than me. He was four year older than me. I've always wanted an older man though. An older man to marry because they know more and they have more knowledge.

It wasn't until that one Saturday night though that I started seeing everything differently. That I started seeing him differently. He was standing with my friends boyfriend talking about a recent movie that my friends boyfriend had just seen. He was interested in it and said he'd been dying to see it but he didn't want to be a loner and go see it himself. That was something I overheard, but continued to talk to my friend and tried ignoring the guys conversation. Out of the corner of my eye, I saw a figure walk up to me and felt a tap on my shoulder.

"Hey Kara, do you want to come see a movie with me tonight?"
I looked at my friend and a smile formed on her face. I turned to face him, Dustin, and gave him a smile too.
"Don't you think it's kind of late?"
Play it cool Kara; he just asked you to the movies.
He rose his eyebrows. "I suppose. But it's never too late. I'll take you home," he suggested with a hopeful look. I continued to smile and laughed a little.
"I'm still under aged and live under my parents roof, so I'll have to ask."

Without a word, he beat me to it. He walked over to my mom and asked her if I could go. I saw her eyes light up and she smiled at him, giving him the successful answer "yes."
He turned on his heal and walked back over to me.
"Your carriage awaits you miss," he says as he holds out his hand for me to take it. I do, and we walk out to his truck. That moment was no longer a dream, that was real.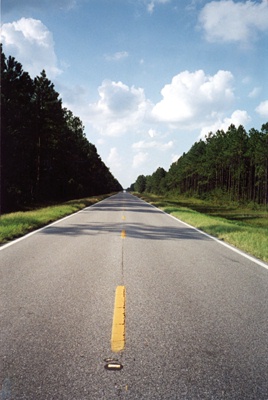 © Amanda M., Coventry, RI