Heartbreak's Interlude
March 15, 2012
Who classifies a man to not show emotion? Honestly I stare at this girls number in my phone. I laugh like, "Friend zone much?" Then I say nah, nah, nah. I don't freaking like this girl she's just a friend! I shove it down even know I mentally have a lot of feelings for a women that's so called my bestfriend. I think a bestfriend that's the opposite sex is just another way of saying we like each other. Leaving class she's like, "I love you Braxton." I say it back, mumble under my breath "you don't even know." All my friends know how I feel. Hers know too, but they probably tell her not to give in. Cause I'm a heart-breaker, that's really just an opinion. I regret it, but I tell her how I feel anyway....

******* ****L
You know we can't it will ruin our friendship:/ Plus you've dated my friend.

******** Langston-Chapman
If you really care, and like me it wouldn't matter....

******* ****L
Braxton...

She doesn't get it, I wish she wouldn't have told me she "Liked me." She doesn't care if she did the friends and our friendship wouldn't matter am I wrong? I sit right by her in most of my classes how do I come across. I try to act the same. I don't know how she does it. Popin' pills, and cutting my self hoping to forget about her. Plenty of people ask me why I wear long sleeves in the spring. I remember when I thought girls were stupid, now a 5'5 blond chick got me acting stupid. Listening to Jimmy Hendricks, and accapella weeknd songs to get by....
What I do?
Thoughts of suicide.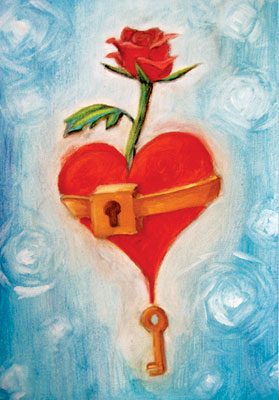 © Louisa L., Pleasanton, CA