I Was Not Sorry
May 21, 2013
Last night's 4AM phone call consisted of shouting and anger - of frustration and tears. I was tired of the games; I'd had enough of being a mere pawn in your game of chess. When you called me and started calling me out on everything I was doing, I had finally had more than I could take, and let out in fuming words that I was sorry I ever loved you, hanging up the phone, and immediately deleting you as a contact on my iPhone. Last night, feeling satisfied, I fell asleep with a smile on my face, stretching across my lips.
This morning, I woke up to a pair of red eyes, and tear-stained cheeks; I couldn't believe the words I'd said to you. The truth is, I hated thinking I was never good enough for you - I hated thinking I constantly had to impress - and mostly, I hated how you had total control over me and didn't even know it. Still, I couldn't believe I had told you I was sorry for loving you, because I definitely wasn't.

I was not sorry for waking up a little earlier each morning to choose something to wear that I thought would impress you. I wasn't sorry that I spent much longer than it should have taken me perfecting my makeup each day. I was not sorry that I watched every calorie I consumed in order to be skinny enough for you to love in return. Though it drove me insane at times, I was not bitter at the thought of loving you; dreaming of your blue eyes and your strong arms holding me tight - imagining out future together, our house, our cars, and our children - it all made me feel like there was a bigger purpose for me to serve in life - a greater reason for my existence. My passion and craze for you nearly tore me to shreds at times, but I'd also never felt anything so strong before. I wasn't sorry that you were the one that caused me to know that such emotions existed in this cruel and heartless world we live in.

I was not sorry for giving you all my affection, and wearing my heart on my sleeve, and above all, I was certainly not sorry for loving you with every last bit of my heart; I was only sorry that it took so long for me to realize that you didn't feel the same way about me, and that I deserved better than that.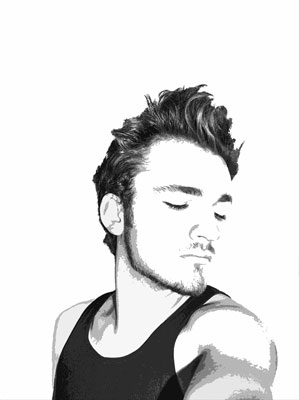 © Sean C., Princeton, IL