Platform 4A
December 2, 2013
The city sleeps, dark alleys and closed shops and an air of quiet eeriness settling through the streets. Thick clouds float over the moon; the night is dark and wild. Yet every few minutes, the buildings echo with the sweep of a train coming in, a train filled now with only wanderers on this Tuesday night.

He waits for her on a railing by the closed-up newspaper kiosk. His briefcase sits by his scuffed work shoes – he had to take two buses and a taxi to get here, straight from his desk, no stop for dinner. Because the hunger in his stomach doesn't compare to the longing in his heart. He's beginning to lose the feel of her silky hair in his fingertips, to forget the deep hue of her eyes, and he hates himself for it. Those memories are all he's got.

The platform is long, with two lights at the end that could just be the lights of her train, but aren't. Ears perked up, head tilted towards the sound, he knows something's approaching platform 4A, making the rails squeal, making the wires crackle. In glides the long distance from Chicago, 11 PM on the dot, its yellow windows warm lights among the suffocating dark. He sees lonely men and tired salespeople and sleeping office workers and then he sees her, long soft hair swept off her shoulders in a braid, piercing green eyes not dimmed by the thick window pane between them and him. She pulls her suitcase out the door, stands on the platform unsteadily. Whistles blow, brakes release. A moment of uncertainty glancing around the dark station. And then he sweeps her up in his wrinkled jacket, his fingers in her hair, her warm scent, those deep eyes so clouded with sleep. The city sleeps, but here, in the dark, they are at last awake.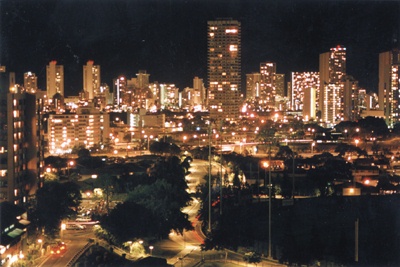 © Chris H., Honoka'a, HI