Prologue
December 3, 2013
It was the end of the summer and the heat seemed to be at an all time high. I walked to our usual meeting place, the parking lot of the old Church; the one no one seemed to attend anymore. I knew where Ethan's car would be parked so I walked through the vacant parking lot towards it. Even though I was only wearing my bikini top and old cut offs, sweat still clung to my body. Ethan got out of the car and my heart stammered, because that's what it does when I'm around him. I pushed my sunglasses up to my head, trying to rein in stray stands of hair that persisted on falling in my face.
"You came." I try to sound pleasant but my voice comes out flat, numb.
"You didn't think I would?" Ethan questions. I just shrug my shoulders, not wanting to fight with him anymore. "This is me moving on." I say.
"I know." Ethan answers. Somehow despite all we've had between us, he's calm. I, on the other hand am jittery, like I had one espresso too many. I'm clutching the necklace he gave me in my hand so hard that it's probably making an imprint. Once upon a time Ethan was my first love, the best thing that ever happened to me, but things are different now and it's time to move on.
"Here." I hold out the necklace and let it dangle from it's silver chain. The blue and crystal diamonds sparkle from the sunlight's reflection.
"Emma…" Ethan starts to say but I stop him before he can finish.
"No, I don't want it anymore. It's yours, you bought it for me." I try to keep my sentences brief, keep my emotions in check so I won't start crying and beg him to stay. "Please… take it." It comes out as a whisper but I know he can hear me. I watch the wrinkles form on his forehead as he takes the necklace out of my grasp. I knew that I meant something to him once, but I can't take back what I did. Ethan has already moved on, we've kept in touch while I continued to try to win him back; it was a futile effort and now I'm following his lead. Though he has tried to keep up the front that he's moved on, in this moment I finally see our memories flicker in his eyes. I reach out to him, embrace him in a hug that only true lovers know, and I take one last moment with him.
"I always loved you Ethan." I whisper into his ear before I pull away. Once I turn around, I put my sunglasses back on and this time, I don't look back.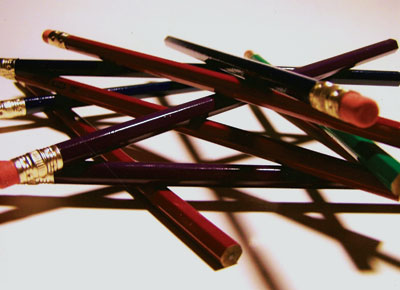 © Nicholas K., Weldon Spring, MO