On Days Like This
January 1, 2014
Janice sat outside on an old, wooden bench in the park, soaking up the warmth pouring onto her from the sun's rays. Often times on days like this, she would go alone to a meadow, or a forest or park and just sit there by herself, daydreaming.
She sometimes pictured the guy who would sit alongside her on the wooden bench and share her dreams; he was tall, with blue eyes that followed only her, and he'd hold her hand gently as they sat side by side, maybe stealing a quick kiss every once in a while.
He wasn't like other guys she saw around her who believed chivalry was dead - he just thought that it had become modernized. He wouldn't surprise her with a rose on a random day, or take her out for an expensive dinner; instead, they would bake together, and take walks by the beach in the summers, and on days like this, they'd just sit in the quiet together, enjoying each other's company. Every now and then, maybe he'd hold the classroom door for her, but he would never lead her to her side of the car and open the car door for her - he'd never limit her independence like that. Still, he would be the kind of guy that would want to meet her parents before going over to her house - but nothing too fancy, just a casual introduction. He would hold her hand as they walked down the school hallways, and wait until they were alone to whisper sweet nothings in her ear while brushing the hair out from her face. He would be the type of person to always look on the bright side of things, and want her to share in his pleasures. Happiness and the joys of life would constantly surround him, but never as much as if he was the cause of her happiness, as well.
He would be the kind of guy who would be on the edge of his seat in class, listening attentively, and yet counting down the minutes until dismissal, when he could take her by the hand for a short walk to the park on a beautiful, sunny day like today. He'd lie on the grass with her, watching the few clouds in the clear, blue sky above them, or sit beside her on an old, wooden bench, taking in the warmth from the sun while they talked about their dreams, wishing that the weather could always be that perfect.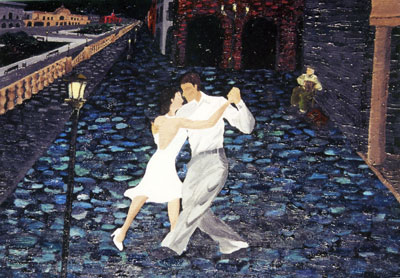 © Elizabeth M., Kannapolis, NC