James and Audrey, With Love.
February 19, 2016
   I was walking down the sidewalk when I saw him standing there. Tall, somewhat rugged and strangely familiar. He had on a white T-shirt with a pair of rugged black dress shoes. His cafe colored hair was messily combed back with his hand but looked perfect just the same. I think I've fallen in love...
   I was going downtown to the park and I saw this girl walking my way. She had dark, chocalate colored hair, her eyes had the same color, but they had a golden spark to them. She was wearing a teal dress that had some white polka dots and white heels. I couldn't decide upon whether I should try to talk to her, ignore and forget about her or just toss my hair back when she was looking. What did I do? Toss my hair back like an idiot...
   I thought I was in love until he combed an dflipped his hair around. That's when I knew he was a total waste of my time spent on staring.
   Damn it! She walked away! I ahd her until I had tossed my hair back. Why do I have uch a big ego????
   Why do I always fall for the jerks like him? I can't stop thinking about him now!
   Well, I have to go and shoot the next film. I guess I should've just forgot about her, but I can't.
    I guess I should head off to the studio now and try my best to focus on my acting.
    Wait? What's she doing here????
    What's he doing here????
    I was running to her before I knew it.
    I was running to him before I knew it.
    The directors yelled at me, but I didn't care, I held her in my arms and kissed her. I kissed her like we were going out, like we were married, like we were never going to see each other again.
     "James Dean! That's you?"
     "And you're the Audrey Hepburn? Who knew..."
"And that, Jessica, is how your father and I met......"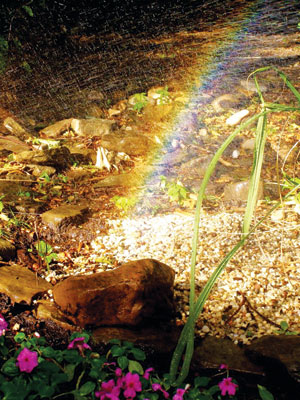 © Kristine B., Setauket, NY