making the cut.
August 22, 2016
I cut my hair. 
I remember mentioning a desire for the aforementioned action in an offhanded sort of way one afternoon. We were lounging in the grass outside the library, hats shielding our eyes from the overbearing sunlight. My hair was long and un-brushed- intentionally messy.  
And in that pocket of time, I was thinking out loud. Thinking I wanted to cut my hair and style it into one of those 1920's-esque bobs. 
He sat straight up- his hat fell off his forehead and into his lap- and exclaimed, "do not cut your hair!" With an emphasis on the "not." 
And with that statement, I felt as though the tangled strands of sun-kissed brown were sacred, the precious jewels of my femininity. I was bound by those fragile, threadlike strands. 
I revoked my statement out of fear. Fear of abandonment or of rejection. 
He smiled, pressed his palm to my cheek before running his fingers the length of my hair, feeling every curl. He said, "it's far too pretty to cut," before kissing me wetly on the mouth. 
After finding long blonde hairs in our shower drain, I decided to break the bond between me and my crown. My beauty, my worth, was not dependent on the length of proteins growing from my scalp. 
It took a while to come to this conclusion. 
So this morning, twelve weeks after the initial confrontation, ten weeks after the final separation, I called up a friend from high school with a special request. We met in the kitchen of her dated apartment. Cutting a hole in a garbage bag, she made a makeshift barber's cape and pulled it over my head before attacking my hair with a pair of sewing scissors. 
Thirteen inches later, my hair rested above my shoulders in a rough bob. Not quite the glamorous 1920's-esque style I had imagined on the library lawn, but then again, not much of life was how I imagined. And though the past ten months had been a war between my confidence and my insecurities, I felt as though that part of me was cut away with my hair, swept up and thrown away in some apartment complex's garbage compactor.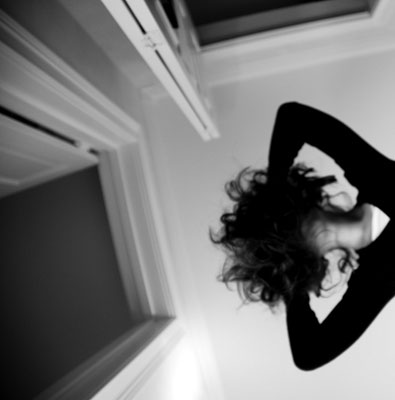 © Sarah M., Blairsville, PA