Strangers
September 13, 2016
I wanted us to be strangers because it's easier that way, but he told me he liked my pink shoulders, and… I liked him. He turned my sunburn into rosy blush and my aching joints into tremorous love, and he always said good morning and goodnight without fail, even when he knew I was sleeping, so it would be there waiting for me when I woke up. I could always count on him for a good conversation and a smile. He could always count on me for a quick reply.
I didn't even get to hold his hand before our relationship, friendship, whatever, was over. It started and ended in less than a year, and neither of us noticed for a long time. We melted away from each other, and that was that. He was hugged and kissed by the sun and made a name for himself, and I was wooed and caressed by the night and ended up working in fast food. In that year when we were a summer's evening together we shared things we thought we'd never say aloud and dreamed things that kids like us hardly had the imagination for, but I wasn't fully happy at any moment because I knew that one day we were going to end up how we are now.
He always said that was pessimistic about me. I always told him it was realistic. He never believed me, but look where we are now.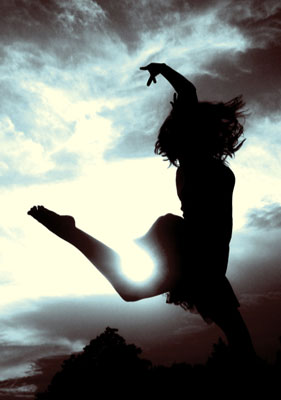 © Martha V., Morton Grove, IL