My Only Hope
January 10, 2017
Vroom, Vroom! Tanks and trucks crowd around me. I'm trapped, I need help and I need Hope. I imagine Hope next to me comforting me and holding my hand my beautiful Hope telling me things will be alright and okay. Sometimes life puts you in terrible situations you cannot control. BOOM!!! A giant explosion shakes the ground and I fall hitting the ground with a loud thud. Next quiet, stillness, dead silence. I scream a bone shattering gut wrenching scream. Silence rings in my ears. A cold hand gently touches my arm. a warm breath on my skin as a girl whispers, "I love you Zach," I know who's voice it is. It is my Hope's. I wanted her with me and she is here. How this is possible I don't know but she is with me now.The voice is so soothing.
I respond with, "I love you too." I'm finally with my sweet Hope. She is
here next to me, holding me loving me just as I wanted. I'm dazed and confused on what is happening, But I don't care. I just found my one and my only Hope.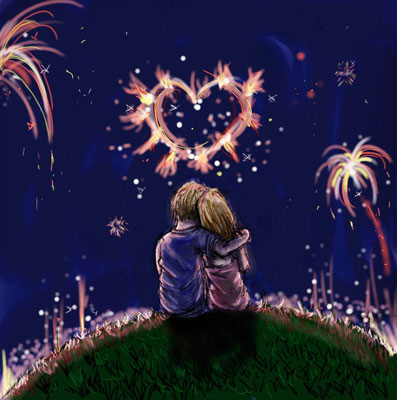 © Carissa G., Aberdeen, WA