Heartbreak Of A Different Kind
May 28, 2018
I stared silently at his picture. Laughter surrounded me as I remembered that I was in public. My focus returned back to the picture and my heart clenched some more. Squeezing my eyes shut, I locked my phone, trying to ignore the ache in my chest - right where the heart was ought to be.
I couldn't get upset in front of my friends. I couldn't show them that I was broken and miserable. I needed to put up a good face to save my dignity. So, that was what I did. I smiled and I laughed. And everyone around me smiled and laughed too. The only difference? I was certain that I was the only one who was faking it.
It had been a month since the fight. A month of anger and resentment. A month of hope that maybe, maybe he would text me first this time. Maybe, he realized that he missed me, and would drop everything and just call me. That was all I wanted from him. A call. A text - something that showed me that he still cared. That I meant something to him.
It wasn't long before I was dropped home by my friend. She knew something was wrong. She could actually feel it. She didn't question me as she dropped me off. She just smiled.
Once inside my room, I let out a huge sigh and slumped back onto my bed. My phone pinged, signalling that I had a text. With a smile, I opened it, hoping that it would be him. It wasn't. It was Gavin. Gavin and I had become pretty close since the last month. As much as I hated to admit it, Gavin was my rebound. He kept me sane, plus he helped me get through with it.
A familiar pang set in as I returned to the earlier picture. Scott's hand was over another girl's shoulder, their heads touching. I mentally scoffed at their picture. He hated taking pictures. Especially selfies.
I scrolled down, reading the caption as my heart clenched some more.
"When you meet someone new and immediately click. New bestie for life."
My teeth clenched as I found my throat hitched. I had known that scum for five years and never once did regard me as his bestie. Letting out an annoyed sigh, I angrily double tapped the post before locking my phone.
I rolled to my side, angry tears running down my face. Maybe that was all I needed. A motivation - a force telling me how our friendship just wasn't going to work out. Maybe this was the end. I will just have to learn to live with it.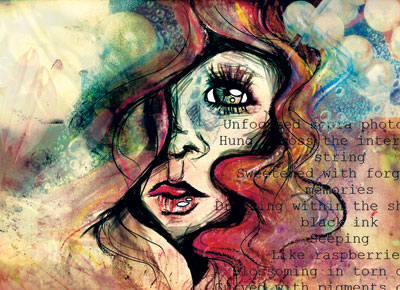 © Victor K., Las Vegas, NV