A Pair of Eyes
April 9, 2009
I walk down the dusty path winding through the forest. The afternoon sun reflects off the amber scales of a dragon flying overhead. I watch as she disappears into the sky, free to fly to the heavens.

Cantering hooves sound behind me, but I do not turn. Soon, a male centaur gallops by, a bow strung across his back, hair flying in the wind. I do not falter, but continue down the narrow path.

The trees part to reveal a clearing. Try as I will, my eyes cannot help but to drift over to it. Glowing amid the grass, two golden foals lay on top of one another. Tall and noble, their brilliant white father stands guard over them. Sunlight reflects off of his glittering horn.

I tear my eyes away, quickening my pace. All I want is to be out of these woods. A tiny fairy flies across my path, giggling. She is followed by a crowd of gnomes on foot. Although they are no taller than my knee, I pause to let them pass.

The screeching cry of a gryphon echoes overhead as he comes out to hunt while the dragon is away. My eyes remain glued to the path. Don't look, I tell myself, it will only make it worse.

I begin to run, needing to leave this place. Why do I torture myself so? There are so many other ways I could walk home from school. But no, I must walk through this place to see the marvels that are invisible to the average human.

But what good is it to see if one cannot experience? The greatest gift I have been given is my most terrible curse. I am allowed to see the creatures of magic, but that is all. Never will I feel the silkiness of a unicorn's coat, nor soar through the heavens on dragon back. I am a pair of eyes to this world and nothing more.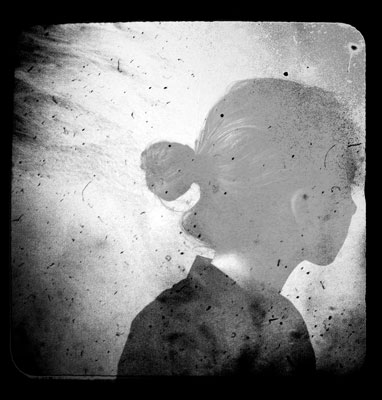 © Sarah M., Blairsville, PA