The Meta- Humans pt1
September 21, 2009
Pre face

My life... My life started out like any ones else's. I was born in a family I had an older sister, a baby brother, and a mutt named spot. I almost flunked 4th grade. When I got out of the house I decided to join the army, that's when it all went wrong. I volunteered for a Meta- human project. I thought I was ganna take a pill and get stronger, but I wanted was gone when they pumped me full of laughing gas and put me on an operation table. They changed the fiber of my being...

Chapter 1
After the operation

I woke up in a military hospital room; I was totally dazed every thing was blurry for like an hour.
They had me do some tests, like lifting the blokes and jumping it seemed like I was doing a lot more than I was normally capable of doing, I figured I was still kind of my depth perception was off. We were issued giant swords, each one according to our own personality.
There were set of rules called the faith it was the bible basically the two biggies were love your Neighbor and love God.

The unit I was placed in had thirteen members. Our leader was simply called "general". That seemed odd because some of them were off. We were sent on the weirdest missions like reckon the news station and keep "secrets" from being brodcasted.

Things really got weird when we had to track down the person that pulled the strings on the twin towers attack. We were sent to Iraq, the middle of no where. Iraq there were two things there was nowhere


Chapter 2
Kairy
We were doing an operation in the desert apparently there was terrorist activities there. But there was a rebel we didn't know much about him and we didn't want him interfering with our missions. But he didn't this mission, but he was shooting at the terrorists not us. All of a sudden he fell over. I figured that he was our ally. So I took him to base. He was unctuous for hours, I decided to take his mask off and I realized something, he was a she! She had dirty blonde her skin looked smooth.
Just after I took the mask off she woke up, and screeched, punched me, grabbed her mask and ran off. She was in the yards out side the base when we found her.
We got her inside after she found out who we were she came in and told us her name was Kairy. She became a part of the team. And ever since she appeared to like me. She became a part of the team




Chapter3
The truth


The missions where progressing to an obviously very darker propose we weren't keeping secrets, we were blackmailing. We locked up people saying they were in a coma. One day I heard a very, very dark secret. The president didn't run the country. It was actually a dictatorship they just made it look like they did have a presidency.

Then I realized what we were actually surfing an evil proposes.

Chapter 4
The fair grounds with Kairy

It was time for a break the government thought so we got a day off. Kairy apparently liked me. So she dragged me to 2005 state fair in Colorado we did tones of stuff we petted the animals in the petting zoo, we played lots of games, we won a rubber duck, a blow-up bat, and a red gold fish. We went on the, Ferris wheel. Witch was nice suprisingly. We went on a couple of very crappy rollercosters. We almost bought a goat, But I said no.


We left the fair grounds after about 10 o'clock. We were tired, very tired. We got a hotel room for the night. And the next day we went back to base.

We were put on to military arrest when we got there…

Chapter 5
The oddities of being a Meta -Human


We were shoved into a holding cell. But only Kairy and me were in the cell. So we figured the others were in another cell.
A few weeks of captivity had made us wonder. What did we do?

We got to see the general one day. We asked him what was going on and he said, "you have betrayed the faith"

I asked how.

He replied "by being with her!" and he pointed to Kairy.

And like that we were back to our cell. Kairy had requested some books and she got textbooks. She was really interested in them and stayed up all night reading. She was reading a book about locks and how they work. She finished it up, and went over to the door, and started picking the lock after a wile, it opened!


We managed to get out we grabbed some supplies and left we got a flight to am old English town in England we got an old fort type thing it was nice but the first night we were there I felt bad about going in to hiding. I was sitting on our balcony thinking.

Abruptly I heard "any two things in space are affected by forces and are drawn together," Kairy sat up next to me and continued "interesting isn't it."

I responded " Ya but what does that have to do with me"

She said "nothing, but if you think about it you're an object in a space and I'm an object too."

"So what." I asked

She whispered "men"

Suddenly there was an explosion. Navy seals had infiltrated our fort. We herd the general's voice "surrender or die."

He waltzed in and looked at us.
"Good trick" he said in a very proud voice. "But it was futile."

He chuckled and the other members in the Meta- Team walked in.

Chapter 6
The Betrayal


The other members in the team suddenly drew their weapons and addressed us, Zane a strongly shaped guy yelled "You… You are the betrayer."

Then Daniel a fairly weak looking person said "or the betrayed."

"They maybe are the true" Greg a almost Gothic person spurted

" Maybe they are the clean" Travis an odd player suggested
"Maybe they are honest and proper people" Blake a relatively weird person shrugged.

"Why are we talking and not going after them" James an aggressive person asked


"Why should we follow orders from normal humans, we are like Gods to them!" Dustin a proud person yelled.
"Why not?" Datin an easy person asked

They picked sides. One side tried to listen to the general. The others simply left. The levers took us with them.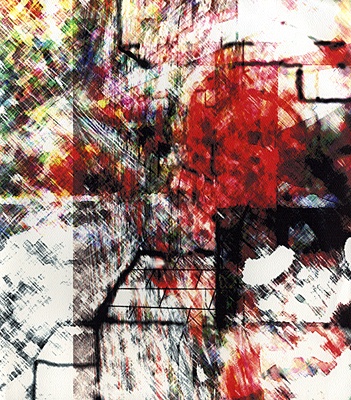 © Preston M., Galesburg, IL