September's Angel
October 1, 2009
She could see the world so much clearer from the sky. The people were small, but she witnessed their every move. She realized what they were capable of, and they weren't as friendly as she once thought.

Her name was Sam, and three years earlier, she was killed in a car accident. Her sister, Kalli, was in the car too, but only suffered minor injuries. From then on, even though she was in Heaven, Sam vowed to watch over and protect Kalli, but one day, it was especially challenging.

Sam began her day watching the airport. It had always been her favorite because of the wide array of people. She always looked over the airport when Kalli seemed to be fine.

That day, Sam watched two planes in particular, heading to New York, and they weren't planning on landing on a runway. She remembered that Kalli had to get to a meeting in the South tower of the World Trade Centers, to give a speech that she had excitedly worked on for weeks. Unfortunately, Sam knew Kalli wouldn't be finishing it that day.

How was Sam supposed to help her? She was merely an angel; an angel that couldn't be sent to Earth. Pointless. All she could do was watch as her sister lived her last hours.

There must be a way, she thought to herself.

Michael. Michael was an archangel. He could let Sam down and help Kalli, too.

"You called?"

"What?!" Sam jumped and turned around to see Michael right behind her. "How did you do that?"

"I'm an archangel. I can hear thoughts, too." He laughed. "Let's go."

With Michael behind her, Sam flew towards New York City and let herself into the large meeting room that Kalli had already started presenting in. They began searching; finding some way to distract or warn Kalli of the upcoming danger, but all they could find was paper. The entire room was filled with paper.

"As you can see, last year's sales have dropped drastically." Kalli explained to her coworkers, pointing her pen at the line graph she had neatly designed.
On the long table in front of her, each employee had two pens on a notepad, and Sam knew what she would do. Michael, of course, heard the thoughts and followed her cues, moving towards a pile of paper. He made a loud whoosh, creating a breeze to pick up the piles of paper, and they flew across the room, distracting every worker and Kalli. In their confusion, Sam took one of the pens, and scribbled on one, then pushed it towards the window. The workers scrambled to get everything picked up, and Kalli found Sam's note.
"Window?" She read aloud.
Everyone heard, with just enough time to see the first plane strike the North Tower, creating a ball of flame. On the 10th floor, they barely had enough time to make their way down the stairs and hopefully to their cars.
Kalli was the first out the door, and Sam followed as Michael stayed behind to make sure everyone else got away safely. She drifted ahead of her to keep an eye on anyone in her way. She would do anything in her power to get Kalli out of there.
"Sam!" Michael called out, catching up with her. "There's another plane coming. Get her out before 9:03 or this will have been a waste of time."
"I'm trying!" She exclaimed. "Her car is right in front. It shouldn't be too difficult. Getting her down the stairs to the lobby is another story."
Ten minutes later, Kalli finally made it out to her car, and she could see the second plane much farther away. Only Sam knew where it was going. Kalli fumbled with her keys, and started the engine, looking around for the safest possible route. Driving forward meant going right through the crowds of people running from North Tower, and going left meant getting through the swarms of people hopping out of their cars and running. Her only choice was behind her.
Kalli pulled off the fastest U-Turn Sam had ever seen, and sped down the road. Her destination was unknown, but she knew she had to get away. Sam's job was almost done, but she still had miles to go before safely making it to the other side of the river. Kalli was obviously scared and confused, and the only thing Sam could do to help was turn the radio on, making it seem like her radio was automatically playing.
"The North Tower was struck at 8:45—" That wasn't what Sam had thought would be on first. Of course, Kalli usually listened to the news before work, so it was no wonder that's what came on. It was just her luck.
Kalli and Sam drove for half an hour until they couldn't stand the screaming silence anymore, and Kalli pulled over and broke down. As much as Sam hated when she cried, she knew that she had done everything she came to do. There was nothing she could have done better, nothing she could have fixed.
Sam couldn't stand the leave her like that, but she had to get back to her world. She no longer belonged in Kalli's. While warning Michael through thoughts, she flew back home, with the satisfaction of saving her sister's life once again.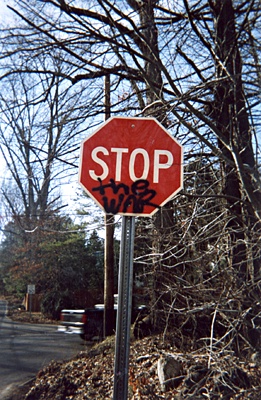 © Jillian K., New City, NY