The Vampire's Curse: Part 2
November 23, 2009
I quickly told Jamie goodbye and hurried home. I had to find out if the necklace I saw "him" holding was actually mine.

I raced through my front door, locking it behind me. Thankfully, no one was home to see me rushing.

I ran upstairs and yanked the lid off of my jewelry box. The necklace was gone. I practically tore up my room looking for it, but it was nowhere to be found.

I sat down on my bed, still panicking. I heard a thump against my window. I slowly turned around. There he was, the necklace draped around his neck. I almost screamed, but the sound became stuck in my throat.

And then I blinked, and he was gone.

I jumped at the sound of my phone ringing in my pocket.

"H-hello?" I stuttered.

"Hi, sweetie." It was my mom. "How was your day?"

"Um... okay, I guess."

"Is everything okay?"

"Yeah," I replied quickly. "I just have a big test tomorrow that I need to study for. That's all." I hated lying to my mom, but she would worry if I answered honestly.

"Okay. Well, I just wanted to call and tell you that I'm going to be working tonight. They need me to set up a presentation for tomorrow so I'm stuck here. I probably won't be home until tomorrow after you get home from school. Do you think you'll be alright?"

What could I say? "No, I need you to come home because there is a guy following me and looking in my window all the time?"

"Yeah, Mom," I answered. "I'll be fine."

"Okay, honey. I love you."

"Love you, too, Mom."

I hung up the phone and punched in Jamie's number.

"Miss me?" he answered, having looked at the caller-ID.

"Sure. Whatever. Hey, I need to ask a huge favor." I said quickly.

"Well, I don't know..." he began playfully.

"Jamie! This is serious! Please. I'm scared," I answered honestly.

"Okay, sorry. What's wrong?"

"I need you to come over here tonight, okay? My mom can't come home from work and my dad's in Brooklyn and I.... That... I saw him again."

"Who? Oh, you mean the thing from your dream." He paused for a second. "I'll be right over." he said, hanging up before I could say anything else.

This is going to be a long night.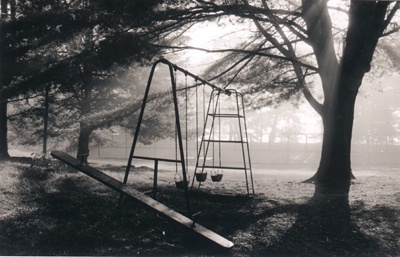 © Steve S., Marblehead, MA