The Vampire's Curse: Part 3
December 18, 2009
After Ashton got off the phone with Jamie, she ran around like an idiot, shutting all the curtains and making sure the doors and windows were locked. She was so terrified that she was shaking.

She sat down in her living room, waiting for Jamie to come. She looked around at all the windows, hoping to not see him. Her heart was pounding as fast as it was after running a mile in gym class. She hoped to God that Jamie would be there soon.

She heard a knock on the door. It almost made her scream. She got up and walked to the door. She didn't know if it was Jamie or "him," so she decided to call Jamie to see if it was him outside her door. She was too afraid to even look out the window.

"Hello?" Jamie answered.

"Is that you outside my door?" she asked warily.

"Yeah, open the door. I'm freezing out here!"

She hung up the phone and opened the door. He hurried in and she shut and locked the door behind him.

"What is your problem?" he asked seriously.

"I keep seeing him!" she cried, hugging him. He tensed at her touch but then relaxed and his arms wound around her.

"Ash, are you sure? I mean, it doesn't make sense that I can't see him. Are you positive that it isn't just your imagination?" he asked.

She thought about that. Was it just her imagination? How was she supposed to know, though?

"Ash?"

"Yeah?"

"This really has you scared." It wasn't a question.

She didn't speak. Couldn't speak. So she just nodded.

"Okay. You need to clam down. Go take a shower to relax yourself. I'll make sure everything's locked and everything, okay?"

She nodded again.

"Don't worry." He let go of her and she went up to her room to get her pajamas. Being scared had made her tired.

After her shower she went downstairs to her living room. Jamie was sitting on her couch watching TV.

"You okay?" he asked gently.

She shrugged and went to sit down next to him.

He wrapped an arm around her mid-section and she leaned against his shoulder. He stroked her still damp hair. This was not unnatural for them. They were just friends, but they were comfortable around each other.

They sat there in silence for a few minutes, watching TV. She wasn't watching it, though. She was thinking about everything that happened. She couldn't understand how she could forget the rest of her dream.

"Do you want me to stay all night?" he asked a while later.

"Would you mind? I'm just...." she didn't know what she was. Scared to be alone, terrified, and just plain lonely. "I'm sorry."

"Don't apologize. It's fine. I don't mine at all."

For some reason, his words made her heart beat faster. That was a first. But she wasn't sure if it was because she was scared, or because she was beginning to have feelings for him. Either reason was not good in her mind.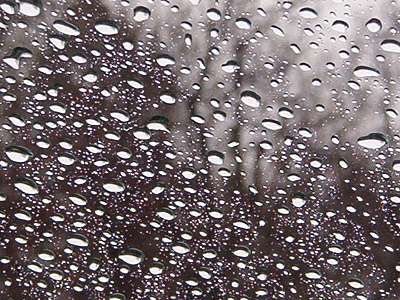 © Terrin C., Humboldt, IA