Triple Triplets (Scenes 3-4)
February 4, 2010
"Gray eyes, huh?"

Duren nodded absentmindedly. "But it probably means nothing."

Caple nodded, but gave Duren a meaningful look.

Dasul walked up beside them, glanced at the distracted Duren, and said, "Is he still thinking about her?"

"Yeah, he seems a little obsessed."

Dasul snorted and shook his head. "I think he has a crush on this Mien prima."

Caple pushed him roughly over the edge of the hill ahead of them and patted Duren's back.

Duren looked up and raised his eyebrows, but said nothing.

The three brothers hurried down the hill and knelt gratefully by the stream that had been dug recently.

Caple dipped his hands into the water and bent to drink from his cupped hands. Duren smiled mischievously and dipped one hand into the water and brought it out in the form of water. He sucked on it and then wiped it across his face.

"Refreshing." He smiled over at his brothers.

"Duren!" Caple looked around worriedly. Duren shook his hand, returning it to normal and looked around as well.

"That's nothing," Dasul said. He splashed his handful of water toward himself, as if to wash his face, but as soon as it reached contact with him, he turned to water. Dasul stood, edges blurring and threw his arms out, columns of water shot from his hands toward them.

Duren, seeing it coming, managed to change into water in time, absorbing the water into his own form, then throwing it back at Dasul.

They splashed each other a few more times, then turned to Caple, who hadn't moved.

He was glaring at them and they flinched to see him slowly turning into rock, siphoning off the water as mud. The two waited guiltily as Caple solidified and gathered the mud.

Duren ducked again and Caple flung a fist worth of mud at Dasul. Dasul laughed as his color darkened and soon the two were attaching each other relentlessly. Duren shot them each one more time with water, then smiled at a sudden thought.

He released his breath and threw his arms out, gathering air around him, then into him. His shape held as he turned to air, then he released it with a laugh and flung himself out, creating a tiny whirlwind in the space hidden by the hills.

Dasul and Caple stopped fighting and looked up, then with a laugh, they flung their shapes out, too.

The three reveled in the combination of the elements, not caring to make sure that no one saw them.

"Boys!"

The three created eyes in their forms and, seeing their father standing by the river, they coalesced into their regular shapes and dropped to their feet in front of him.

"Father," they said together and bowed respectively to him, then to his two second in commands, the Hain.

"Boys…"

The three exchanged guilty glances and waited for their father to compose himself.

The Hain behind the Villi, both of whom knew their secret, cleared their throats.

One said, "Villi, the village group will be here soon. Two of the triplets should leave before they come."

Their father nodded. "Caple."

Caple forced a smile as his brothers hurried off to practice elsewhere.
--------------------
"Just promised you'll do it and we'll let you sleep," Norta whispered and tugged Lufta's ear sharply. Lufta sighed sleepily and shifted her feet onto the seat, trying to move away from her.

"Please, Lufta," Alna said. She placed her head on Lufta's shoulder and shot a pleading arrow from her mind to Lufta's.

Lufta shifted uncomfortably on the seat again and said, "But I always do."

"You're the eldest," Norta said, not hiding her sarcasm. "It's going to always be you."

"Besides," Alna said, "uncle has already chosen you." Lufta sighed and glanced across the aisle at their sleeping uncle. She smiled and sighed again, defeated.

"Alright, I'll go with uncle to meet the Disple Villi."

"And then we'll head home," Alna whispered.

Lufta and Norta grunted in agreement. The three huddled together and Lufta sighed contentedly, the apologetic thoughts of her sisters enveloping her like a warm blanket.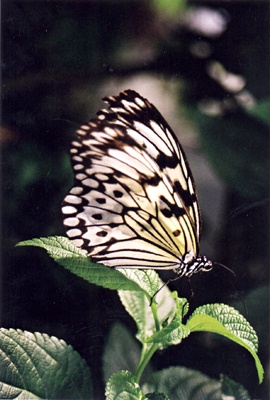 © Courtney G., Rocky Hill, CT